Music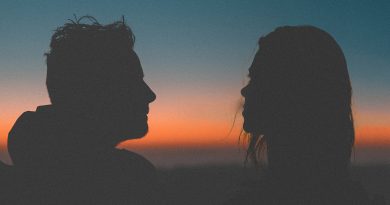 ---
After so much bass music and grime the last few days, we need to take a moment to just chill out. Stopping back by Physical Presents once more we have "Sideways", a brand new track from Jack Trades and Kayrae. …
MOVIES
---
Title: Pokemon: The First Movie: Mewtwo Strikes Back
Release: November 10th, 1999 (North America)
Director: Kunihiko Yuyama
Writer: Takeshi Shudo
Starring: Veronica Taylor, Ikue Otani, Rachael Lillis, Eric Stuart, Rodger Parsons
*Warning, this review may contain spoilers.
First off, let …
ANIME
OUR MONTHLY FAVORITES *NOVEMBER 2019*
This out monthly space to showcase a bunch of ongoing projects from other creators, musicians etc. that we are completely addicted to, but just don't have time to do an individual piece on! *Updated Every Month*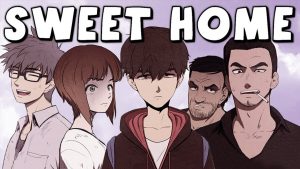 Synopsis: After an unexpected family tragedy, a reclusive high school student is forced to leave his home -- only to face something much scarier: a reality where monsters are trying to wipe out humanity. Now he must fight alongside a handful of reluctant heroes to try and save the world before it's too late.
This series is incredibly dark and violent...which means we fell in love quickly. With an interesting end of the world premise, the brutality of this series will keep you hooked and binge read the series.
My Weird Roommate - (Webcomics)
Synopsis: A slice of life story about a group of students who are different in appearance but might actually be more similar then one would think.
I have recently fell in love with BL (Boy's Love) series, and My Weird Roommate has to be one of my favorite comics in the genre. Punk and Nerd obviously take center stage and are adorable together, while supporting characters fill in the gaps with their own entertaining character arcs.
Synopsis: David is what the supernatural crowd likes to call a "true believer," a badge the teen wears proudly as he searches for the existence of all things scary and mysterious. When David, alongside his skeptical best friend Felix, are presented with proof that something terrifying may have landed right on their doorstep, the hunt for the Curse of Lalin is on - and life will never be the same again.
Easily one of the best drama series on Webtoons right now. All of the characters are developing well, and the art style is refined and detailed. Just to show how much I personally love this series, I buy Webtoon's fast pass to be ahead of the pubically released chapters. Yes, I'm eagerly awaiting 21 days for the next chapter...ugh!
Everywhere and Nowhere - (Webtoons)
Synopsis: Based on two of Shakespeare's most beloved supporting characters, Everywhere and Nowhere follows the time-traveling adventures of best friends Anne Guildenstern and William Rosencrantz, as they explore, fight and flirt their way through history. Their first stop is Ancient Greece, where the pair find themselves at the right hand of a very charismatic Greek leader loved by men and women alike, who also may just be bringing his people to the brink of war.
Not only is this series a fun read with great characters, but the art is also gorgeous to look at. While the first season has ended and is currently on hiatus, we are eager for it to come back!
The Nothing - Korn (Spotify)
The thirteenth album from nu-metal pioneers Korn. We have been fans of Korn forever and this album is fantastic, even if it fell off of our radar. It is an odd blend of Freak on a Leash, , their Untitled album, and Path of Totality. Simply put, we love it.
Who Are They?: Brian Brushwood and Jason Murphy, professional idiots, field test the things that will make you the most interesting person in the room. 
Can we just mention how awesome these two are? You never know what kind of video you are going to see once they upload, could be anywhere from alcohol to hacking and deep signal lore.
Synopsis: Thorfinn, son of one of the Vikings' greatest warriors, is among the finest fighters in the merry band of mercenaries run by the cunning Askeladd, an impressive feat for a person his age. However, Thorfinn is not part of the group for the plunder it entails—instead, for having caused his family great tragedy, the boy has vowed to kill Askeladd in a fair duel. Not yet skilled enough to defeat him, but unable to abandon his vengeance, Thorfinn spends his boyhood with the mercenary crew, honing his skills on the battlefield among the war-loving Danes, where killing is just another pleasure of life.
This is a must for anime fans. Vinland Saga is brutal, violent, and beautiful all at the same time. Why does every season have an Amazon anime that is AMAZING? While Dr. Stone is my favorite of the summer season, Vinland Saga just barely snaked it for first place.