The Wrong Missy Surprisingly Does Not Suck (Spoiler-Free Review)
Title: The Wrong Missy
Release: May 13, 2020
Director: Tyler Spindel
Writer(s): Chris Pappas, Kevin Barnett
Starring: David Spade, Lauren Lapkus, Nick Swardson
*THIS IS A SPOILER-FREE REVIEW. It does not divulge in plot or story information, but it may have character insight that would not be reached without watching the movie first. So in that regard, there may be light spoilers.
So there I was. Scrolling through Netflix. Not this movie. Not that one. Ugh, will ever I find a good movie to watch tonight? Then I see… Is that David Spade? You're damn right it is. I am of course talking about the Netflix exclusive feature movie, The Wrong Missy. I don't generally write in "blog" style, but I think it's important for you to gain some context as to how and why I fully expected The Wrong Missy to suck, which it actually does not.
Having grown up a fan of SNL and the whole Adam Sandler crew, I was surprised to have an itching desire to watch The Wrong Missy. These Happy Madison produced movies can be, and often are, a complete cringe-worthy disaster (I'm looking at you Jack & Jill, Bucky Larson). Yet somehow, they keep raking in the dough as no matter how awful the movie is, it still manages to bring in viewers and thus a profit. I'm telling you, Sandler is as bankable as they come. With the aging David Spade at the helm (who's popularity lies solely in the loving memory of Tommy Boy), it's questionable whether or not The Wrong Missy will even hit viewership projections.
Tha Backdrop
The Wrong Missy follows the story of Tim Morris (Spade), a hard-working businessman who clearly urns to be in a relationship. Likely overworked as he vies for a big promotion, Morris tries and fails at online dating. Soon after the biggest blind date flop of his life, he has a brief romantic encounter with a woman he meets in an airport. Unfortunately, the two part ways but not before exchanging phone numbers. With a killer Hawaiian business retreat on the horizon, Morris sends his airport lover a text invitation to join him. Unfortunately, he accidentally texts the wrong woman… One of his failed online dates! With the wrong Missy in tow, Morris must navigate this work retreat in an attempt to impress his boss but also keep his over-the-top date at bay.
Comin' in Hot
I go into the movie completely blind to the story. I don't read the teaser. I don't watch the trailer. I just go in. Within 5 minutes of starting up, lead actress Lauren Lapkus throws down overbearing, over-the-top, and absolutely horrid character quirks that make me want to quit right then and there. Her performance is solid, so I'm not knocking her talents. But clearly I made the wrong decision to watch The Wrong Missy. I'm not above bailing on a movie or show in the first 10 minutes if it doesn't grab my attention. But, for whatever reason, I keep at it. Something here has my interest.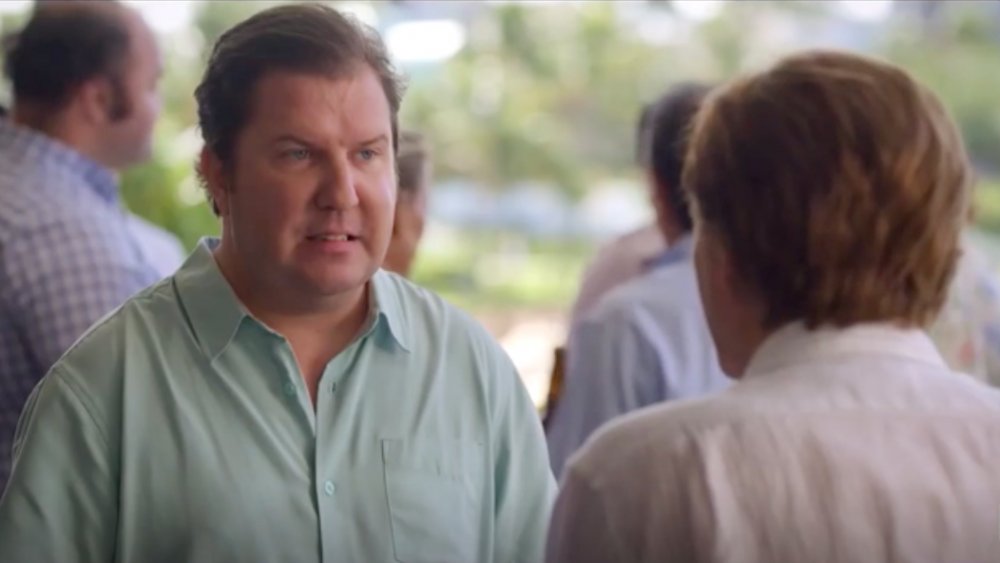 Then, slowly, the movie picks up and it settles in a little. Missy (Lapkus) is missing from the first 20% of the movie, which allows us to calm down and not roll our eyes for a short bit. Shortly in, we are introduced to Nate (Nick Swardson). Nate helps keep things funny and dirty, a much expected roll from Swardson. Clearly he's the monkey wrench in Tim Morris's (Spade) life. The story paces well for a while, setting up to be a decent rom-com until out of the blue, Missy shows back up… and she doesn't leave. This is clearly it. She's here for the duration.
Missy is unabashedly off-the-wall, wacky, and lacking any social graces. She doesn't understand a thing about personal bubbles and appropriate conversation. Her initial introduction to the audience was so abrupt and jarring, I just couldn't stand the thought of 90 minutes with her. But as you fight through the annoyance, you begin to love this woman. Missy is full of depth, surprising depth. The more time I spend watching her bug-eyes and goofy antics, the more I find myself sinking into the film with little care for reaching the end. I just wanted to be in-the-now with Missy and Tim Morris. When the story finally reaches the inevitable, and obvious, conclusion, the audience is left with feelings of joy and love.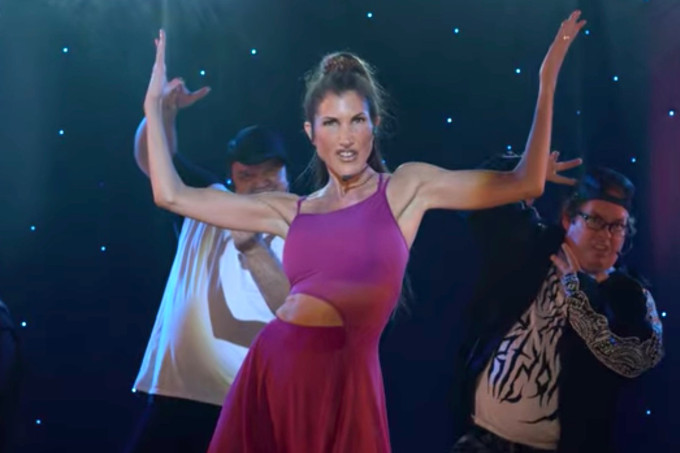 Character Driven
David Spade delivers a solid performance, but I also feel that he was somewhat reserved and lacking in overall emotion on either end of the spectrum. Almost as if he was afraid to be too funny or too emotional. Regardless, his positive delivery is noteworthy.
Despite Spade being the top-billed actor, Lauren Lapkus absolutely steals the show. And I'm not sure I've ever seen such an enthusiastic performance. She's clearly a talented actress as noted in her breakout role in Orange is the New Black. But The Wrong Missy puts her in the bigtime spotlight unlike any time before in her career, and she makes the most of it. Seriously, it looks exhausting to be Missy.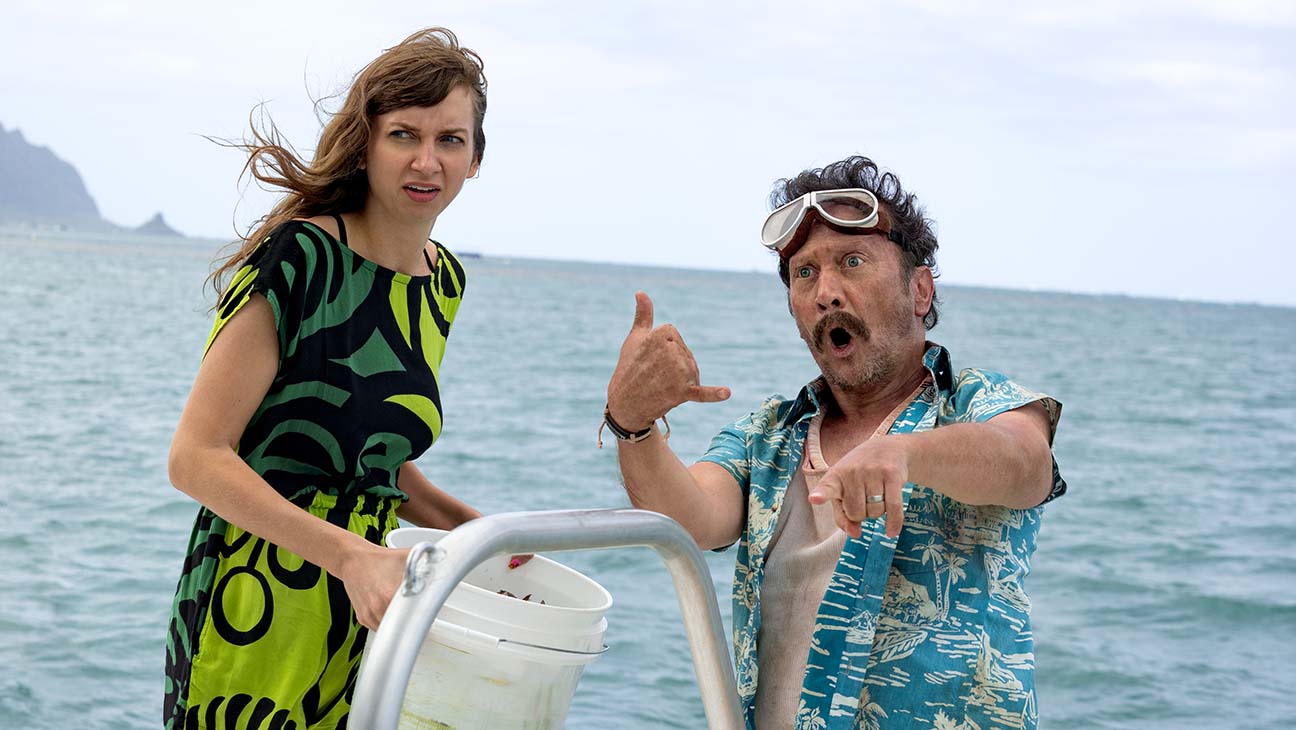 Other notable performances: a bloated Nick Swardson (is he a raging alcoholic or something?) provides the raunchy comedic relief. He's a damn fine actor, and he's downright hilarious. Jackie Sandler (Adam Sandler's wife) gets more screen time than any movie I've ever seen her in, and she's good too. Sarah Chalke from Scrubs is here, so that was cool. And then we have the obligatory, and much appreciated, oddball Rob Schneider character. I love it.
Conclusion
The Wrong Missy isn't going to win any awards this year. Sorry. Spoiler alert. But it doesn't have to. It's a movie designed to help you pass the time and give you a short respite from your daily grind. This is the kind of movie where you shut off your brain and just watch. It is, unfortunately, not a very good movie by most standards, but it is entertaining. There are far too many silly moments, but I was overall pleased with what is delivered. The characters grow on you, and by movie's end, you're totally in love with Missy. At minute-5 of the movie, I fully expected another Happy Madison turdpile, only to be surprised that The Wrong Missy actually does not suck.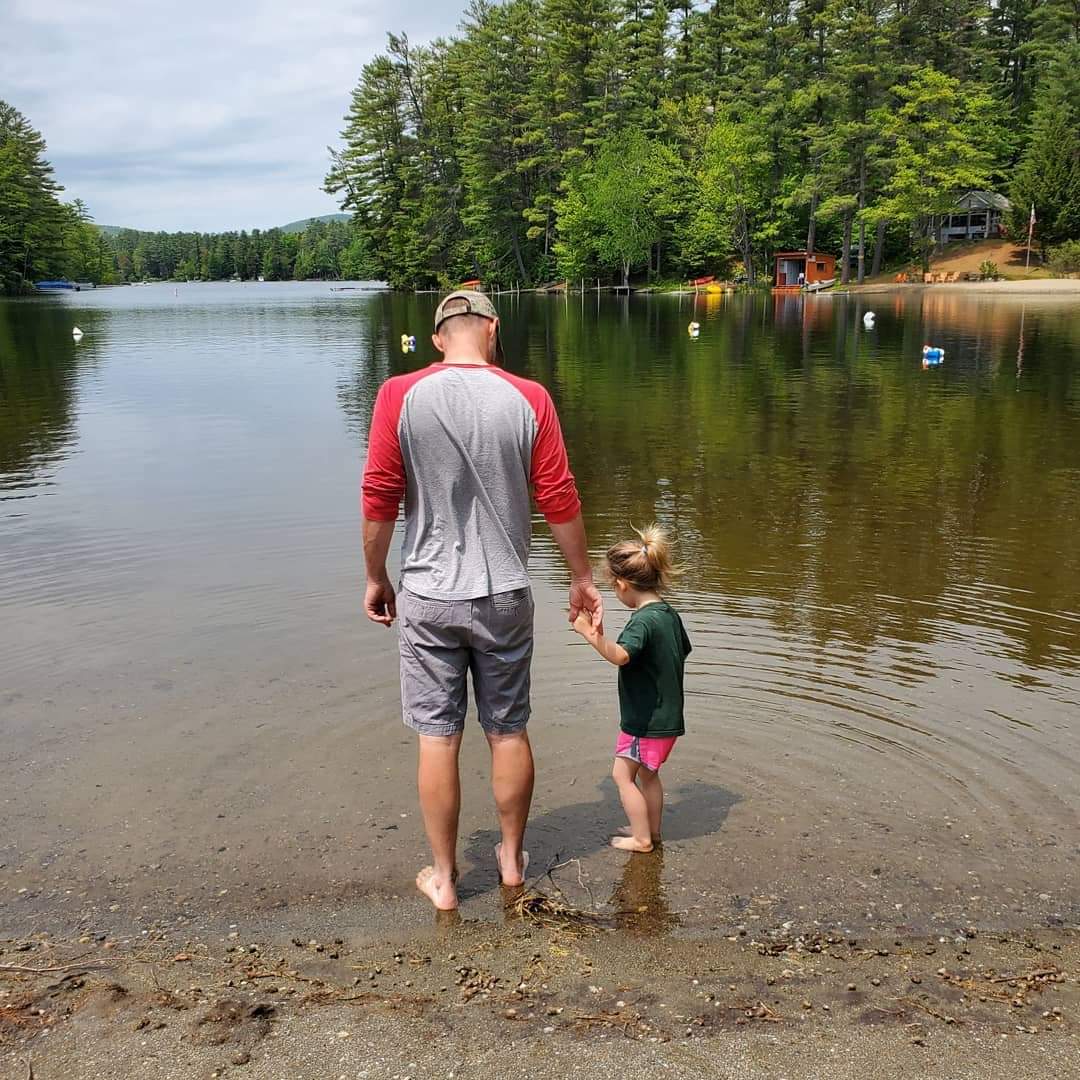 David "Nerdberry" is the proud founder and owner of Nerdbacon.com, a video game reviews and news website. Nerdberry owns a local pressure washing business in North Carolina, has a family, and a little house. With a college background in film and a personal love for dissecting movies, he feels aptly suited for Modern-Neon. The jury is still out on whether or not Modern-Neon wants him. We'll see. But he is excited to be part of the team here in an effort to help it grow!