Top 10 Music Artists & Producers To Watch in 2020
---
After years of talking about electronic music for many years, we are glad to be able to pick a handful of artists to watch in 2020. If you are in a desperate need for new artists to include in your heavy rotation, give these producers and artists a shot. You won't be disappointed. We don't have any specific criteria, but these are all projects that we have featured on Modern Neon or MiR at some point since our inception.
---
Both coming from academically trained music backgrounds, the two began experimenting in electronic music while making unofficial remixes of their favorite tracks. Denis First and Reznikov first popped up on our radar back in June, where they won us over with their dance-pop ballad "Empty". The duo would later official form and release their first track back in 2016, with many other official remixes following. Now that they have dropped "Empty", these two are showcasing their versatility in original tracks. If Denis First & Reznikov are not on your radar, that needs to be fixed.
Ever since the first time Denis First & Reznkiov randomly appeared across our desk, we have fallen for their style. With three covered releases under our belt, they still find themselves in our heavy rotations. With an addictingly uplifting style that is hard for us to put down, why would we stop?
                                                                              Denis First
Facebook | Instagram | Twitter | Spotify
Reznikov
Facebook | Instagram | Spotify
---
Better known as FerrariLover, Wyland is an amazing multi-instrumentalist that has been busy exploring the finer recesses of modern ambient guitar work through more in-depth compositions. Originally a San Diego native, Wyland has traveled all over the world in order to expand her mind and sound through inspirations from French, Italian, and Eastern cultures. Wyland has always been a child of music, easily being lost in the world of MTV during the 1980s.
While her debut album was mainly improvisational and recorded in only a single take, Wyland has taken much more time with each composition. This time around both her mind and studio have expanded, allowing Wyland more time to dwell and explore the ambient soundscape. Wyland's style is one of "savoir-faire", idyllic of surrealist images in the artist's mind, much like the idea behind new wave cinema.
When we at Modern Neon finally started dabbling in the independent scene, FerrariLover was one of our firsts. She gave us our first taste of electric indie, and at the same time showed us just how skilled one could be with the guitar. After seeing plenty of success with her Exotic Legend, we can't wait for her next project.
Ferrari Lover
Facebook | Instagram | Twitter | YouTube
---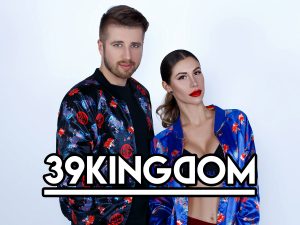 Founded back in 2017, 39 Kingdom is an upcoming Russian producing duo made up of two very multi-talented individuals producer DJ Sergey Nedvetskiy and talented vocalist DJ Julia Kovaleva. Sergey and Julia create a unique and intriguing blend of electronic beats and live instruments to craft an organic feel. 39 Kingdom has already rocked its way through the studio and on the international stage, gaining notoriety through their work with Armada and Revealed Recordings. With hundreds of world-class performances under their belt, we are glad to see them make an official debut with the CYB3RPVNK family.
Like Denis First & Reznikov, 39 Kingdom is a prime example of why we need to pay attention to electronic music coming out of Russia, It has been proven over the years that organic instrumentals are becoming more and more difficult, yet producers who have the skill just keep growing. With Sergey's production stylings and Julia's beautiful voice, 39 Kingdom elevates any project that they are a part of.
39 Kingdom
Facebook | Instagram | Twitter | Spotify
---
While Skytech is yet another upcoming artist on a global scale, he already has gathered quite a following in his home country of Poland. We first heard of this talented producer when R3HAB found him after hearing "Tiger", where he helped finish the track which led to over 100 million streams. R3HAB and Skytech have been working together for quite some time under the CYB3RPVNK banner, crafting festival and dancefloor-friendly tracks while also growing Skytech's global footprint. For the last two years, Skytech has ranked in the top 2 most streamed Polish artists in the world!
One of the earliest artists enlisted under R3HAB's CYB3RPVNK banner, Skytech continues to surprise us with each drop he makes. Skytech has definitely been busy throughout 2020 with either his own tracks or assisting other aspiring producers waiting in CYB3RPVNK's roster, waiting for their chance on the decks. Skytech's most recent drops have been stretching his producing range to its limits, continuing to expand to fit his new skills into his set.
Skytech
Facebook | Instagram | Twitter | Spotify
---
Making his official splashback in 2017, Jack Trades crafted a niche for himself within the chill dance-pop genre much like Kygo. While you need to be in the zone or a specific mood for a lot of high-paced EDM, Trades created a brand of easy-listening yet addictive music that is prime for any time. Since 2017, Trades has been jumping around and dropping releases with Thrive and Armada, as well as a few official remixes for Dropgun and Adam K & Soha.
While we haven't been able to dive too deep into Jack Trades and his style just yet, we have high hopes for this one. Chill pop has long been our favorite electronic sub-genre, and Jack Trades gives us an experience every time he drops a new release. Hell, Jack Trades has already dropped "Body Language" with Madison Olds and it will easily stay in rotation for the next couple of months.
                Jack Trades
Facebook | Instagram | Twitter | Spotify
---
Raiden has kept himself busy while developing his style and launching his career, with even traveling to Japan and performing in a rock band. This experience has affected his own personal style, as Raiden strives to combine EDM with rock. He even plays the guitar on a number of his tracks! This is Raiden's 10th release on the Protocol imprint, and we are glad to see he finally found his home.
Raiden's newest dip into the K-pop world with IRENE from Red Velvet has been relatively interesting to watch. Raiden may have not stuck out to us at first, as we even went so far to just label him as another generic progressive house producer. Yet, his collaboration with Bright Lights in "Heart of Steel" completely won us over, and he keeps entertaining us into 2020. "Someone New" made us fall in love with his style all over again and we already want more.
                                                Raiden
                          Facebook | Instagram | Twitter | Spotify
---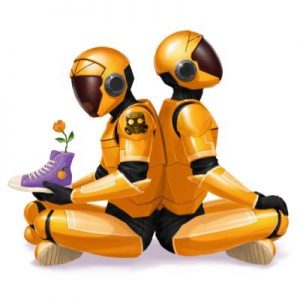 Founded by artists Andrew Spellman and Michael Maloof, the name for the project came from a Portuguese saying Maloof learned while living on the beach for over a year.
Everyone is only half of something, constantly lost but looking for their other half whether it be a person, thing, or purpose. These electric astronauts have started to gain plenty of traction after their initial Mostly We Grow EP, as well as through their unique music videos. Each one of the music videos is written, edited, and animated by Half an Orange, who has reaped in a number of new media awards for their work.
Oh Half and Orange, what an eccentric duo you two are. Yet another flourishing talent in the chill genre, Half an Orange can easily meld into your casual listening playlist. We actually have been able to snag their newest track and their first drop of 2020, and it fits perfectly into their motif. Half an Orange's latest drop, "Time Travel Kool-Aid" deserves you listen on streaming services. If this is what we can expect throughout the rest of the year, our summer may just be an Orange one.
Half an Orange
Facebook | Instagram | Twitter | Spotify
---
A rather prolific Australian singer-songwriter, Amba has been generously allowing use of her vocals in the electronic scene for some time now. She has worked with high profile acts such as Hardwell, Porter Robinson, and Paul Oakenfold just to name a few (and that doesn't even dent the list). Amba has been an amazing inspiration for indie artists, as she as continued to support herself independently and has even created her own record label called Superrlativ.
We have to say, we love Amba Shepherd here at Modern Neon. Not only was she responsible for our first initial viral boost back in that day (many thanks Amba!) but she continues to make beautiful music and spread her voice to the world. She fell off our radar relatively quickly after that, but graced us again with her Nicky Romero collab "Dynamite" back in 2019. We were reminded just exactly why we became addicted in the first place.
Amba Shepherd
Facebook | Instagram | Twitter | Spotify
---
Felix has been busy, with multiple standalone productions with other producers including successful producer Kaskade. Felix will also be touring internationally so everyone will be able to see it sometime soon. Due to his most recent success, Felix has even garnered over 45 million streams over on his Spotify! Felxis Cartal has been a consistent staple in the Modern Neon cycle, winning us over with his previous hits "Over It" and "Get What You Give". Clearly, Felix, you are doing something right and we want to keep seeing Felix Cartal find success and grow as an artist.
Felix Cartal, besides our number one entry, is the producer on our list with the most staying power on our daily rotation since he fell into our laps. While "Get What You Give" resonated within us due to our love of the original track, Cartal's Next Season album solidified his place in our roster. While we have continued to hear new releases from Cartal throughout 2019, including "Love Me" that has a spot on all of our playlists, 2020 has been quiet. Maybe there is a new album on the horizon.
Felix Cartal
Facebook | Instagram | Twitter | Spotify
---
SLANDER has been very busy since bursting onto the scene in 2014 (with their ever-popular Showtek remix), but throughout 2019 and 20 we are expected to see numerous original productions and a further grounding of their "heaven trap" style. With multiple original releases under their belt in the last few months, there is no way we can stop the SLANDER now, especially since they have extra ammunition in their corner. A modern-day chameleon act, we can't wait for what tyle SLANDER will take on next.
Perhaps our longest followed producers on this list, we have watched SLANDER evolve from the rising stars to the kings of adaptability. SLANDER's "heaven-trap" caught us off guard at first, but was addicting enough to keep us listening drop after drop. While we personally enjoy SLANDER's softer and less tap/bass-heavy tracks, this duo keeps us intrigued in the genre as it continues to transform. If you haven't seen SLANDER's "Love is Gone" music video then we don't know what you have been doing with your life.
SLANDER
Facebook | Instagram | Twitter | Spotify
---
That is a wrap everyone! I hope you enjoyed our list of talented artists and found someone new to add to your playlist. Make sure you check out each one on their various socials, they 100% deserve it. The hustle is real.
Are there any other projects/albums/movies that you think we should check out? Let us know in the comments!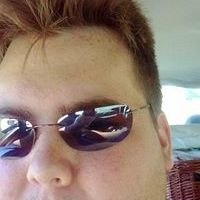 Who am I? Just some guy who decided to start writing on the Internet years ago and now operates his own brand and site. Owner/Operator of Modern Neon Media, I make all kinds of niche content to suit my interests at the time. DIY Enthusiast, Brewmaster extraordinaire, and avid freak for geek culture. Follow on my socials for a more "on" version of me.