Stay Home for Christmas Vacation (Day #20)
Title: Christmas Vacation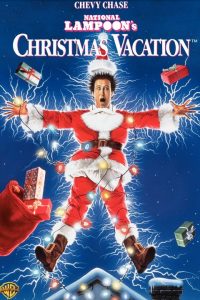 Director: Jeremiah Chechik
Writer(s): John Hughes
Starring: Chevy Chase, Beverly D'Angelo, Randy Quaid, Juliette Lewis, Johnny Galecki
*Warning, this review may contain spoilers.
It's that time
Christmas time is here
Everybody knows there's not a better time of year
Hear that sleigh
Santa's on his way
Hip hip hooray for Christmas Vacation.
Such is the titular intro song for Chevy Chase's Christmas comedy classic. Christmas Vacation may be written and produced by the brilliant John Hughes, but its soul is crafted by the inimitable Chase. This movie marks the third adventure for the Griswold family, with Vacation and European Vacation in their respective precursor roles. It is a rare feat for a movie sequel to outdo its predecessor, much less the third movie in a series. Christmas Vacation is that rarity, delivering a clever Christmas story oozing with Chase's famous blend of subtle and on-the-nose comedy.
Christmas is Where The Home Is
Christmas movies are a dime-a-dozen with literally hundreds in circulation. To find that one particular Christmas movie that is timeless, is well, unique to say the least. Christmas Vacation is known for its side-splitting humor, but its story and characters are worth a second look.
The Griswold family decide to host their parents and grandparents for Christmas this year, despite knowing it's probably a bad idea. Arriving all at once, grandmas and grandpas pile into the house and the hilarity ensues. As Christmas day draws near, Clark Griswold (Chevy Chase) prepares the house in ridiculous fashion, slowly inching his way towards insanity. He eventually reaches a breaking point making a very rash decision involving a kidnapping! At the end of the movie, lessons are learned and the audience feels accomplished and warm inside.
Stay Home For Christmas
The story may be basic and straightforward with little to unearth along the way, but it is solid and moves at a perfect pace. For the most part, Christmas Vacation's comedy is fairly subtle, delivered almost solely through its incredible script and the actors' deliveries. But the comedy is beyond brilliant and a shining example of what happens when everything lines up as it should.
Chevy Chase may be playing the Clark Griswold character, but this is Chevy Chase being Chevy Chase, and that's why Christmas Vacation is sooo good. He is exactly who we want him to be and what we expected him to be. And mind you, this is 1989 when Chevy Chase was a household name (and still is). To really pick up on Chase's humor in any movie, you have to pay close attention. When you're truly focused, you'll notice the nuances of his comedic stylings in his facial and body expressions, his subtle punchlines, and his occasional slapstick. He is no different in Christmas Vacation, which bodes well for his fans. The subtlety of his humor can be found throughout the entire movie, a testament to how perfect this script was for him.
While all of the acting is strong, only a few actors deliver notable performances. Beverly D'Angelo's portrayal of Ellen, a stressed-out yet lovingly optimistic mom and wife, is a thing of perfection. She's less involved than I wanted her to be, considering how strong her acting is, but there's little room for her when Chase and Quaid are stealing the show. Crazy Cousin Eddie (Randy Quaid) brings the slapstick, dishing out some of the movie's best side-splitting laughs. What a character he is! Seriously, I don't know where Christmas Vacation would be without him.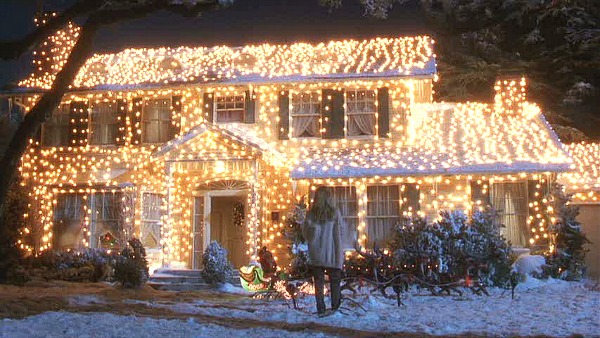 Conclusion
Despite the non-stop laughs and peppering of crass humor, there's a surprising warmth under the surface. Clark may be exceptionally aloof, but he is almost always well-intentioned. There is one touching scene that might be the movie's strongest: Clark in the attic watching old family videos. The music is soft and touching, but so are Clark's emotions. Although the characters are blatantly fictional, they are all written with realistic human qualities and characteristics making them relatable. This is that kind of movie where you compare each character to someone in your family or someone you know.
With the perfect pairing of a quality cast and hilarious script, there's little to dislike about Christmas Vacation. Throw in a great Christmas story and wintry setting, and you've got yourself an instant Christmas classic. Although rated PG, there are probably too many strong adult themes (i.e. numerous sexual references both visual and audible) to be considered a "family" movie for some. But save for a few scenes, Christmas Vacation can still function as a quality family Christmas movie.
Thanks for reaching the end of the article! This piece is apart of our Modern Neon Christmas Bonanza, where we are looking at 25 of our favorite or well-known Christmas movies.  So click through to see the previous and next movie, or go back to the home page to find your favorite movie!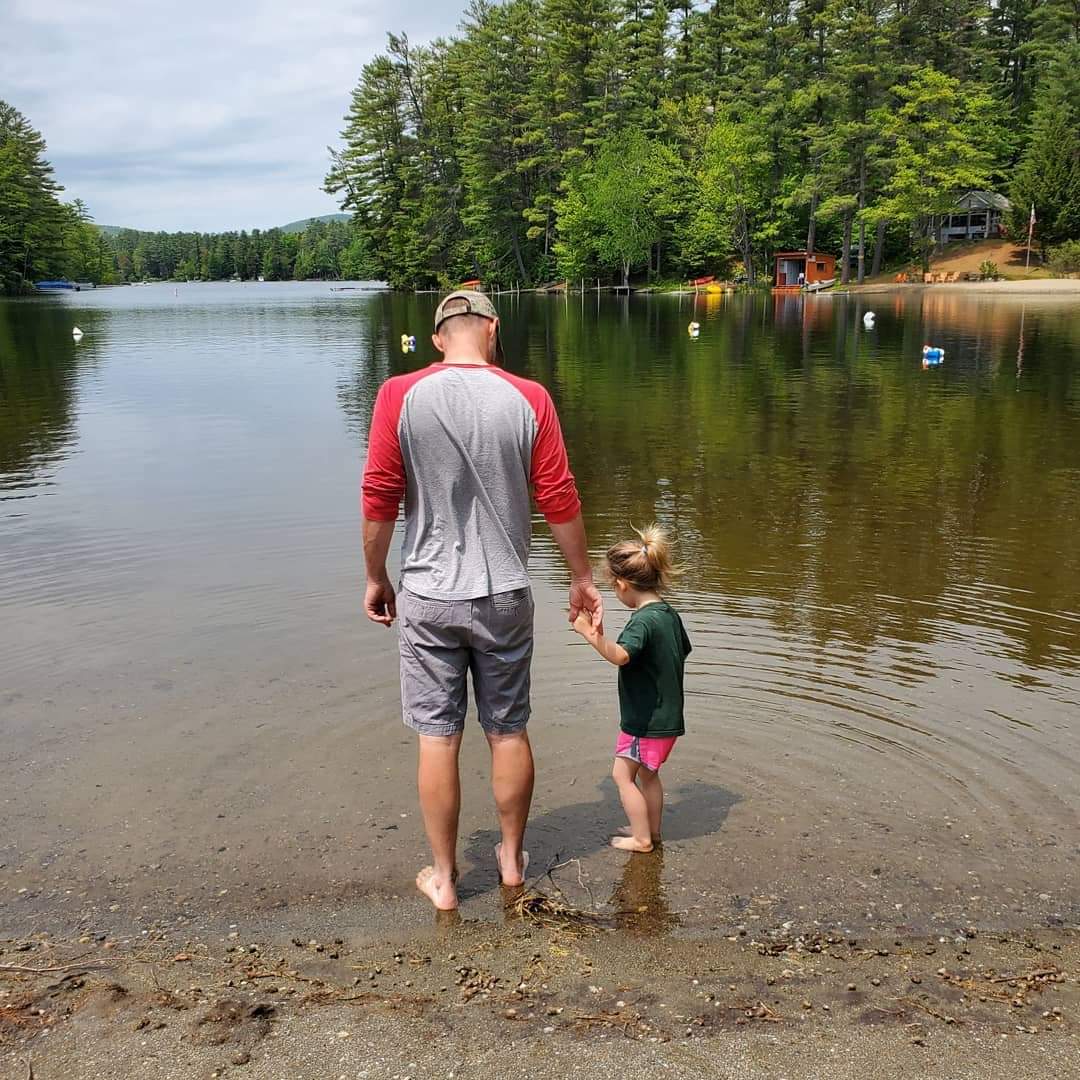 David "Nerdberry" is the proud founder and owner of Nerdbacon.com, a video game reviews and news website. Nerdberry owns a local pressure washing business in North Carolina, has a family, and a little house. With a college background in film and a personal love for dissecting movies, he feels aptly suited for Modern-Neon. The jury is still out on whether or not Modern-Neon wants him. We'll see. But he is excited to be part of the team here in an effort to help it grow!