"Dolemite Is My Name" Features a Resurgent Eddie Murphy
Title: Dolemite is My Name
Release: October 25, 2019
Director: Craig Brewer
Writer(s): Scott Alexander, Larry Karaszewski
Starring: Eddie Murphy, Keegan-Michael Key, Tituss Burgess, Mike Epps, Craig Robinson
There once was a time when Eddie Murphy reigned supreme. From sketch comedy to absolute smash-success box office hits – and even a hit record – Murphy was about as bankable as they come. Since the early 80s, Eddie Murphy has been a household name, which is even more stunning considering his oft-vulgar style. Nonetheless, his superstardom would wane out with numerous poor movie decisions beginning in the late 90s / early 2000s. Even with his fading popularity, he was never a bad actor.
It wasn't until 2016 that we saw Murphy in a "breakout role," if you will, playing the titular character in Mr. Church. A somewhat reserved role for him, I couldn't help but feel completely engulfed in his dramatic portrayal of this character. Murphy, although known for his edgy comedy and loud mouth, is a fantastic dramatic actor. He can switch in a comedic role and you are genuinely moved. He may not switch as famously or as well as funnymen Robin Williams or Jim Carrey, but he is equally talented.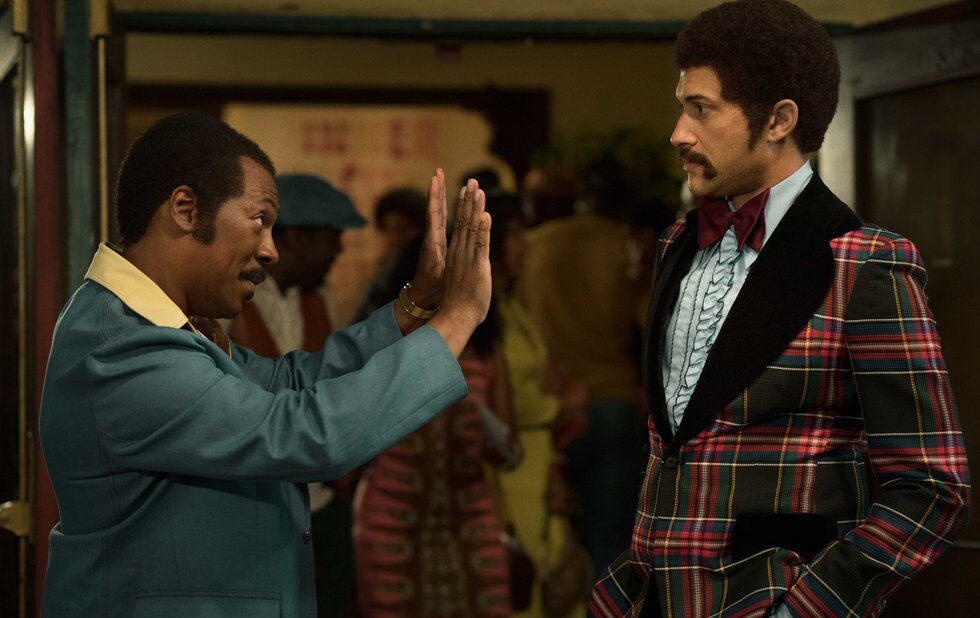 When I saw Eddie Murphy as the lead in a Craig Brewer film, playing a "character" of sorts, it was the first time in Murphy's career that I took it seriously. And when I say "character," I am referring to characters like Professor Klump, Norbit, Pluto Nash, Prince Akeem, etc. But I took it seriously for two reasons only:
1.) Mr. Church was a bit of a "comeback" role for him, one that made me hope he was back to making good decisions.

2.) Craig Brewer is downright nasty when it comes to getting emotional dramatic performances from his cast.
Let's throw out a quick Brewer actor list: Justin Timberlake was great in Black Snake Moan. Sure, it was a small part, but he delivers it well. This was at a time when he wasn't that far removed from his N*Sync days. Then there's Anthony Anderson in Hustle & Flow. Who knew he could be so passionate and relatable? And now here we have Eddie Murphy playing an over-the-top, bigger-than-life dreamer in Rudy Ray Moore (AKA Dolemite).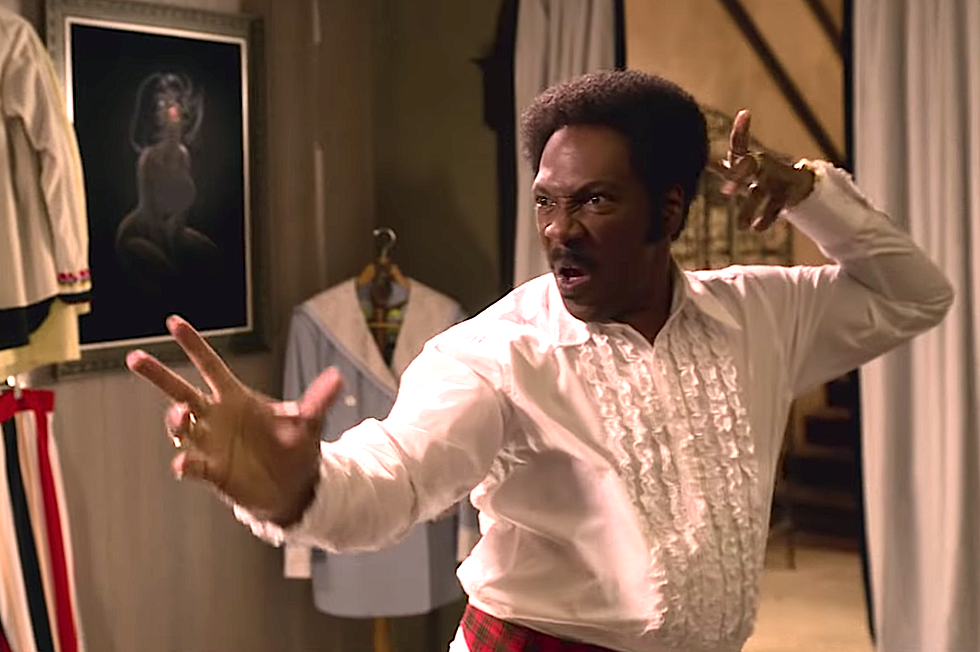 Murphy's dramatic chops aren't the only style of Murphy we get in this brilliantly produced comedy-drama. As Rudy Ray Moore (Murphy's character) progresses and evolves his stage-character from being Rudy to being Dolemite, we start to see little bits and pieces of old-school Eddie Murphy creep up. I don't want to say Murphy is "reserved" in any way, but I think "controlled," "focused," and "wiser" are better terms. Rudy's Dolemite's shtick was vulgarity and lots of F-Bombs, so who better for the role than Eddie Murphy, the man who set stand-up special records with 1987's Raw? For those of you not familiar, Raw was raunchy as hell.
While I sit here and glow over Eddie Murphy's output, and I'm serious when I say it's downright exceptional, Craig Brewer is equally deserving of praise. He has a way of getting visceral, believable emotion from each character on set. While Dolemite is My Name may not be as raw and gritty as Hustle & Flow, it is just as well-rounded, albeit a little more fast-paced. This is my only knock against Dolemite is My Name.
Dolemite is My Name feels like everything happens too fast, and it definitely feels like a Netflix movie. Why? Because it reminds me so much of The Dirt (the Motley Crue movie), which is also a Netflix movie. It has to cover so much ground, build characters, and pace fast to get from A to B in the allotted movie time frame. I feel like Dolemite is My Name could easily have been a 6 part limited run mega-series with each episode set at 1 hour in length, but that's neither here nor there. Perhaps I feel this way because Craig Brewer kicks off the movie in 5th gear and rarely lets off the gas pedal. Or perhaps because I got so entranced with the story and its characters that I craved more. Regardless, I finished the movie wanting more.
Simply put, Dolemite is My Name is not only a fantastic movie but a shining example of what it means to be reborn in Hollywood – Kudos to you Mr. Murphy. Dolemite is My Name easily engulfs its audience and is without a doubt the most fun I've had watching a movie all year. With superb acting across the board backed by resurgent performances from Eddie Murphy and Wesley Snipes, Dolemite is My Name is nothing short of spectacular. If you live like I live, where you spend more time browsing through Netflix than actually watching any of the movies they offer, then you should look no further. It is easily one of the most immersible movies on Netflix today.
Side Thoughts
I'd be remiss if I didn't give credit to a few other people associated with the move.
Props to the DP for incredible visuals. The attention to detail is superb, everything from automobiles in the background and filming some of the movie scenes shot-for-shot like the original 1970s Dolemite movie.
Mike Epps and Wesley Snipes both turn in a bit of a resurgent performance themselves, but my favorite supporting cast roles go to Tituss Burgess, Craig Robinson, and Da'Vine Joy Randolph.
Incredible amazing and wow. Those are the words I use for the wardrobe ensemble. Just wow.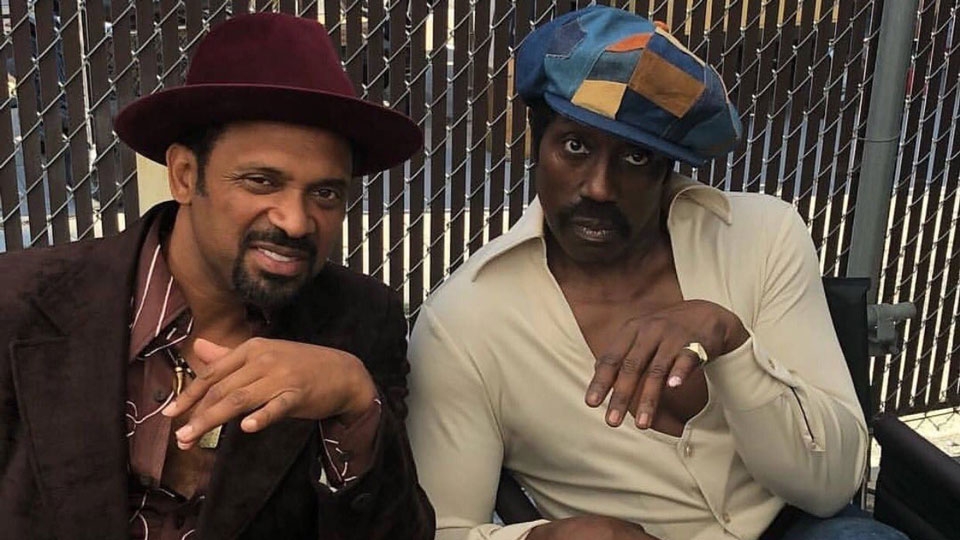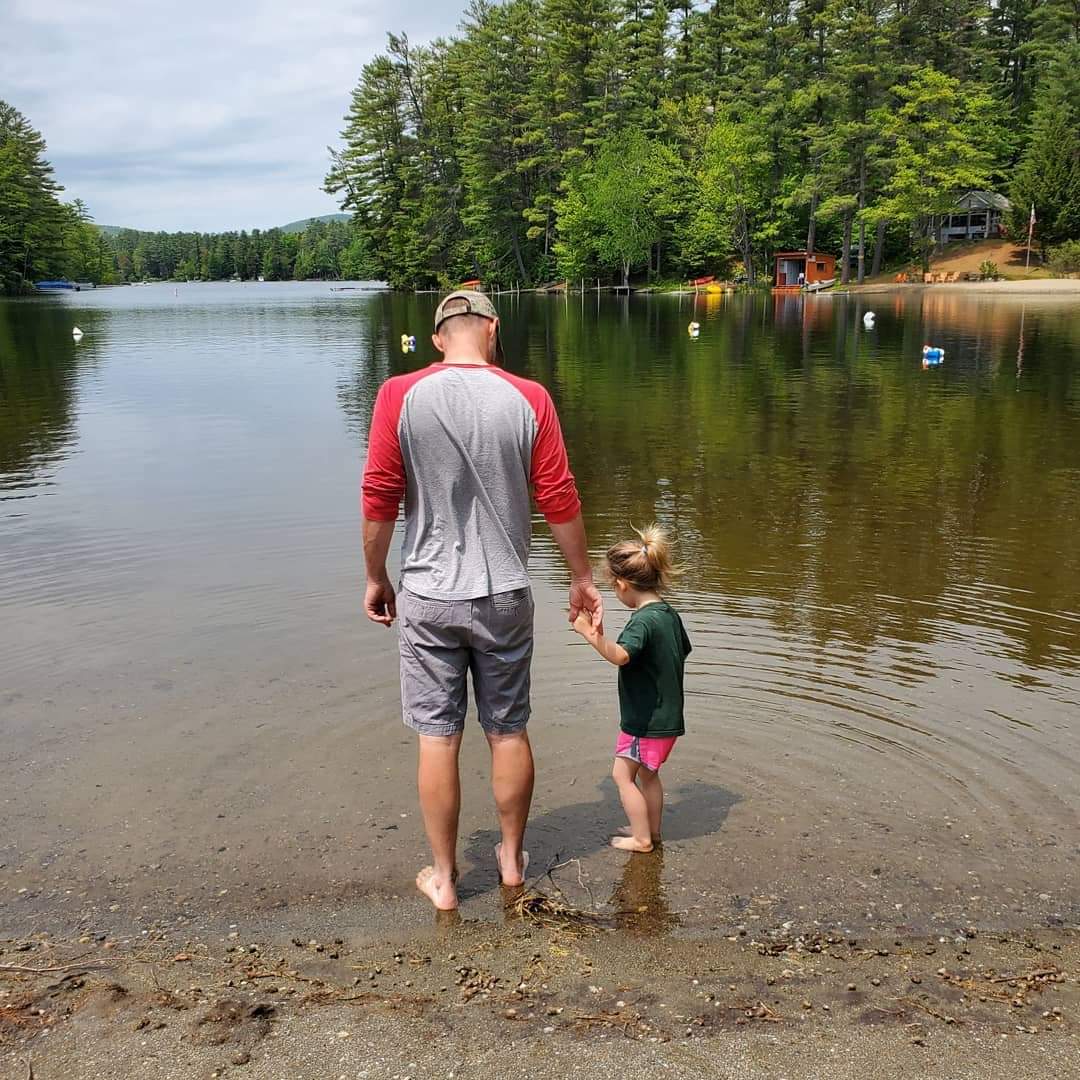 David "Nerdberry" is the proud founder and owner of Nerdbacon.com, a video game reviews and news website. Nerdberry owns a local pressure washing business in North Carolina, has a family, and a little house. With a college background in film and a personal love for dissecting movies, he feels aptly suited for Modern-Neon. The jury is still out on whether or not Modern-Neon wants him. We'll see. But he is excited to be part of the team here in an effort to help it grow!