Planes, Trains and Automobiles: The Pinnacle Holiday Road Movie (Day #5)
Title: Planes, Trains, and Automobiles
Release: November 25th, 1987
Director: John Hughes
Writer(s): John Hughes
Starring: Steve Martin, John Candy
*Warning, this review may contain spoilers.
Thanksgiving is an often overlooked holiday, especially in the shadow of Halloween and Christmas creeping on over the horizon. Take one look at the holiday market and you will know it is true. Hell with this mindset,  we are surprised that people even take a break from their lives to join together with friends or family. With the rise of e-commerce and Gray Thursday/Black Friday shopping, that may just be the excuse. However, one of the biggest black holes that Thanksgiving has very few gems that could be classified as a "Thanksgiving movie" and not just a "holiday movie". Give a round of applause for one of the most classic holidays traveling movies, Planes Trains and Automobiles. 
A Comedic Duel!
This film tells the story of Neal Page (Martin), a tired traveling executive who struggles to close a meeting on New York. Drastically desperate to return to spend Thanksgiving with his family, Neal misses his return home after failing to flag down a taxi to the airport. After paying off an attorney for his taxi, the cab is stolen by the traveling salesman Del Griffith (Candy). Finally reaching the airport, Neal and Del are diverted to Kansas due to a blizzard and let the chaos ensue. Tasked with the daunting challenge of getting back home for the holidays, this comedic pair ends up in plenty of awesome hijinks that will light up your on holiday.
The pinnacle of holiday road trip movies, Planes, Trains and Automobiles would be completely forgettable if it wasn't for the main cast's chemistry.  A major clash between two American comedic icons, both Steve Martin and John Candy excel in their craft and complement each of their performances. While you could say that Planes Trains and Automobiles is nothing more than a quick character drama, the film is far beyond those basic foundations. Steve Martin takes Neal Page through a significant psychological journey, allowing him to grow out of his elitist mindset in the first act. Candy's performance as Del Griffith is a direct contrast to Martin, adding plenty of necessary bubbly good-natured fun.
John Hughes at the Helm
Planes Trains and Automobiles has an interesting place in the director's repertoire, Sitting uncomfortably in the catalog of legendary filmmaker John Hughes, Planes is many firsts for the famed director. Planes is not only Hughes's first road trip movie, but also his first attempt and a buddy comedy and a holiday movie. Even though this isn't the normal Hughes that we are used to, Hughes keeps Planes from falling within the cracks of a comedian highlight reel by balancing between the necessary comedy and the more realistic moments for each character. Until writing this article I had no idea that Hughes manned the helm, yet after rewatching it's clear that Hughes's marks are all over it.
A Hilarious Look at Pre-Tech Travel
When a film has passed its relevancy and prime, we often look back and cringe at the dated comedy or realize just how inappropriate it would be nowadays. However, Planes actually holds up to my current standards, even making me audibly laugh out loud in many moments. The "odd couple: wordplay between our main buddies is fantastically written, even if a few of the jokes fall flat from the times. Each screwball situation they fall into is just as absurd as it was when I first saw it in 2000, bringing even a faint smile to my face. Each moment leading hooked me, up to the heartfelt ending, justs like it did on my first viewing many years ago. I tell you, comedic gold.
Just coming off of the heels of the film's 30th anniversary a mere two years ago, Planes is just as prevalent now as it was back in the 80s. The movie simply is an analysis of people in drastically different social classes, without having the modern escapes that we everyone has access to now. Martin's upper-class elitist businessman is forced to interact with the lower-class Candy to reach his goal when normally he wouldn't willingly interact with Candy in the first place. This results in a major character change within Martin, which could be incredibly helpful for many who suffer from social anxiety today. Without the technological attention-grabbers that we have in our pockets, maybe we would want to interact with those around us more too.
Simply put, even though Thanksgiving has passed, Planes, Trains, and Automobiles needs to be in your holiday movie marathons. Every needs a laugh, so why not let two American comedic moguls entertain you for 90 minutes?
Thanks for reaching the end of the article! This piece is apart of our Modern Neon Christmas Bonanza, where we are looking at 25 of our favorite or well-known Christmas movies.  So click through to see the previous and next movie, or go back to the home page to find your favorite movie!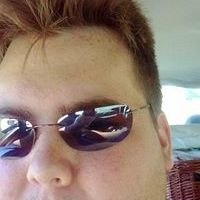 Who am I? Just some guy who decided to start writing on the Internet years ago and now operates his own brand and site. Owner/Operator of Modern Neon Media, I make all kinds of niche content to suit my interests at the time. DIY Enthusiast, Brewmaster extraordinaire, and avid freak for geek culture. Follow on my socials for a more "on" version of me.