WWE NXT |5-8-14|Who Will Face Neville at Take Over?
Hello my friends and welcome to my review of May 8th's edition of NXT! Tonight our advertised main event is a Battle Royal to determine to Number One Contender for Adrian Neville's NXT Championship! and one can only assume the winner of this battle royal will go on to challenge Neville at the next NXT special Take Over! Let's get started!
Round One of The NXT Womens Championship Tournament.
Emma vs. Charlotte W/ Sasha Banks
We are starting off the night with the second part of round one of the Womens Championship Tourney! We saw both Sasha Banks and Natalya moves on to Round two last week and both Charlotte and Emma are looking to do the same thing, but they have to beat each other! Emma sadly ever since her debut to the main roster has not been on quite the roll! She has found her self stuck in a pointless story that involves her and Santino Marella being "in love," but Emma has also been racking up quite a losing steak in NXT, but on the other hand her opponent, Charlotte has seen many victories as of late! Emma and Charlotte have faces off before and I'll be honest there wasn't much to this match! Emma got in little offense and Charlotte really dominated the majority of the match by using a couple of submission moves. Emma managed to get back into the match, but she used all of her time to pull out Venemma, The Female Snake Sock Puppet that I guess you can say is in love with Santino's Cobra. Emma attempted to use The Cobra on Charlotte, but luck for Ms. Flair, Sasha Banks was there to warn her, Charlotte ducks and Emma connected The Cobra on Ms. Banks, but Charlotte rolled her up with an interesting pin she calls Charlotte's Web to pick up the win.
Winner – Charlotte
Ranking – 4\10: Both these women are capable of so much more. I know on the main roster, Emma is stuck in that horrible story, but NXT is where I come to get away from that horrible story. Whenever I see Emma in action on NXT, I've come to expect a good match, but tonight was the opposite. Charlotte practically squashed Emma here tonight, and she looks to be the heavy favorite heading into Round Two. We will find out who she faces later tonight!
The Legionnaires (Sylvester Lefort & Marcus Louis) vs. Kalisto & El Local 
Next up is some tag team action between two unknown teams, first is a familiar face as the former manger of Rusev and Scott Dawson, Sylvester Lefort teams up with a new guy named Marcus Louis and they form The Legionnaires, and our next team see another familiar face in El Local and he is also teaming up with a new guy named Kalisto! So two of NXT's jobbers are looking to step into the tag division! The match starts off with Local and Lefort, and The is the beginning of a one sided beat down! Lefort and Louis took turns tagging each other in to beat down on Local, but finally after waiting for so long Local got himself back in the match by preventing himself from going into the turnbuckle and landing a nice kick right between the eyes of Louis. Both Louis and Local made a tag to their partners. Kalisto comes in with a HUGE Spring Board Cross Body, catching Lefort, and than follows up with an interesting move, it looking kind of like a Cork Screw right into Lefort as he was running at him. Kalisto covered him for the pin, but Marcus Louis was there to break up the pin and even prevented an attack from El Local, or so he though. Louis tossed Local into the ropes, but Local caught himself between the ropes and hung there until Louis went running at him, but Local moved out of the way sending Louis outside the ring and than landed a Cross Body onto him on the outside! Back in the ring Kalisto remains in control as he hits Lefort with many stiff kicks before bouncing into the ropes with a Hand Stand and quickly turning it around to land a kick right to the side of the skull of Lefort. Kalisto covered for a three count.
Winners – Kalisto & El Local
Rating – 5\10: The beginning of this match was such a bore, but the second Kalisto got into this match it got exciting. Kalisto showed of his Lucha skill in the ring tonight and picked up his first win on his debut night. It seems like the NXT Tag Division is beginning to fill up nicely and I'm excited to not only see where this goes, but to see where Kalisto goes in his career!
Camacho vs. Captain Comic
Before this match even was announced, we saw a video of Adam Rose "pumping up" his Rosebud! The match is taking place all because of what happened last week. Captain Comic bumped into Camacho, so after Adam Rose defeated Danny Burch last week, and his Rosebuds came out to join him to celebrate his victory, but Camacho ran down and clotheslined Captain Comic from behind! So tonight the two our facing off, and it was a complete squash as it should of been. Camacho really took it to Comic with hard hitting moves such as, The Dropkick, Wrestling Slams, Jumping Leg Drops and even finished off the match with a Running Samoan Drop!
Winner – Camacho
Rating – 5\10: It's kind of funny how we have come full circle. Camacho, who used to be a jobber himself, is now doing the jobbing! The was a clever way to keep the feud between Camacho and Rose in our minds, while at the same time limiting their time together. After the match Camacho was looking to beat down on Captain Comic some more, but Rose rushed to the ring to protect his Rosebud. Adam stood there and dared Camacho to come back into the ring as Camacho left. Even though this was a short and one sided match. It actually accomplished quite a lot! Not only to it further the feud between Camacho and Adam Rose, but it showed that Camacho is actually not as green as I thought he was and it even showed character development for Rose, who is usually shown as always happy, but showed tonight he isn't to happy when one of his Rosebuds are getting beaten up!
Backstage Promos by Alicia Fox & Alexa Bliss
Up next in the final match in Round one of The NXT Womens Championship tourney, but before the match we have two promos by the two women who will be competing in a bit. First is former Divas Champion, Alicia Fox who tells us she can see the future and she sees gold in her future and ends by saying Haters are going to Hate and Winners are to going to Celebrate. Up next is the debuting Alexa Bliss who seems to be playing a good girl kind of character. She expresses how she would love to be take Paige's place as the Champion and ends her promo by saying when it comes to her, everything is Bliss!
Round One of The NXT Womens Championship Tournament.
Alicia Fox vs. Alexa Bliss
Now it is time for the final match of Round one of the NXT Championship Tourney. We know next week Sasha Banks will face off against Natalya in Round two and Charlotte will be facing either former Divas Champion, Alicia Fox of the debuting Alexa Bliss. Bliss came out with a sparkling Tutu on and even blew glitter at the NXT Universe. I believe Renee Young called her a Fairy, but she reminds me a little more of my friend Alicia honestly or maybe even a Disney Princess. Fox poked fun at the size difference, Bliss is 5 foot something while Fox stands at Six feet! Bliss caught Fox off guard in the beginning, but that did not last long. Alicia Fox hit a hard Tilt a Whirl Back Breaker that did not put Bliss away. Fox kept on with the offense though as she locked in a head lock and kept it locked in, until Bliss fought out of it. Alexa bounced off the ropes, but Alicia caught her and attempted to hit another Tilt O Whirl Back Breaker, but Bliss revered it into a Small Package Pin, to pick up the upset victory.
Winner – Alexa Bliss
Rating – 5\10: Alexa Bliss impresses on her debut as she beats a former Divas Champion, ans she continues on to Round Two, but she has a tough challenge against the heavy favorite, Charlotte! The match itself wasn't to great, we saw to much dominance from Ms. Fox and even a head lock that felt like forever. I know Fox is capable of more than that, but I don't know much about Bliss, but who knows maybe she can upset Charlotte and go on to become the New NXT Womens Champion!
Backstage Interview W/Adrian Neville (c)
Devin Taylor is backstage with our NXT Champion, Adrian Neville. First Devin congratulates Neville on a successful title defense against Brodus Clay last week and goes on to ask him about The Battle Royal tonight to determine the Number One Contender for his title. Neville thanks Devin, and goes on to say The Funkasaurous, Brodus Clay is extinct and all that is left his him. He than goes on to say whoever wins this battle royal tonight has his respect and puts over how hard battle royals and even mentions how Cesaro won The Andre the Giant Battle Royal. Neville ends the interview by saying he looks forward to the match!
Battle Royal for The Number One Contender for the NXT World Championship!
It is now time for our Main Event! Whoever wins this Battle Royal will go on to challenge Adrian Neville for the NXT Championship at NXT: Take Over. I don't know the names of everyone in the battle royal so I'm just going to name off the ones I know. So in the ring after our commercial breaks our superstars such as, Brodus Clay, Aiden English, The Legionnaires, Kalisto, El Local, Colin Cassady, Oliver Grey, Mason Ryan, Yoshi Tatsu, Xavier Woods, and that is all I caught! Mojo Rawley comes out next, and after him is Sami Zayn, during Zayn's entrance I also saw at the corner of my eye Tyler Breeze and Tyson Kidd get into the ring as well, and the final superstar to make his entrance his the former and longest reigning NXT Champion, Bo Dallas! The Battle royal begins and it is not to long until we have our first elimination, as Brodus Clay tossed out the now released Oliver Grey!
Brodus Clay Eliminates Oliver Grey.
and quickly just as Oliver Grey is gone we have our next elimination, as Brodus Clay tosses out the former WWE Tag Team Champion, Curt Hawkins.
Brodus Clay Eliminates Curt Hawkins.
The superstars begin to brawl once again, but its not to long until we see a group of superstars gang up on the biggest competitor, to work together to get our next elimination.
Multiple Superstars Eliminate Brodus Clay.
Once again the superstars begin to brawl. We see many superstars trying to eliminate the others, but none succeed, but one! Aiden English tosses Danny Burch out of the ring
Aiden English Eliminates Danny Burch.
The superstars go back to brawling, we even get to see El Local connect with a stiff kick to the side of the skull of Camacho, but our next Big Guy makes his presence known, its to bad he just got released not to long ago. Mason Ryan lifts Aiden English over his head and tosses him onto Danny Burch.
Mason Ryan Eliminates Aiden English.
After that elimination, Ryan taunted English while he leaned against the ropes. Honestly Camacho could of tossed him over, but instead we go to commercial break. Once were back for the commercial we see El Local and another superstar, sadly I did not see who it was but they were also eliminated. We were also told during the commercial break Xavier Woods was tossed over, but he landed on the steel steps! Baron Corbin almost eliminates Camacho, but he just hung on. After awhile a Yoshi Tatsu chant broke out for the first time ever in WWE! Mason Ryan his beating down on former NXT Champ, Bo Dallas, meanwhile we see Sylvester Lefort trying to eliminated Kalisto, but Kalisto turns it around and ends up Hurricaraning Lefort and himself over the ropes and down to the floor.
Kalisto Eliminates Sylvester Lefort & Himself.
It is a little while until our next elimination, in the mean time we see many of the superstars battling. There our many superstars left, Xavier Woods and Camacho start to have a chop battle in the middle of the ring as the two traded knife edge tops, but it wasn't long until Camacho backed up against the ropes. Woods went after Camacho, but he pushed him off, but Woods ran right at Camacho and clotheslined himself and Camacho over the ropes and to the floor.
Xavier Woods Eliminates Camacho & Himself.
The commentators pointed out there our still quite a few big guys in the match, pointing out Mojo Rawley, Mason Ryan, Baron Corbin and Colin Cassady witch could be a very bad thing for late in a battle royal. The commentators also point out that Bo Dallas won last years battle royal and than begin to talk about Sami Zayn, while Zayn attempts to eliminate Baron Corbin, but Dallas attacks him, meanwhile Jason Jordan manages to come up with a huge elimination when he tossed Mojo Rawley over!
Jason Jordan Eliminates Mojo Rawley.
The ring is starting to become more angry. The following superstars remain, Bo Dallas, Sami Zayn, Mason Ryan, Colin Cassady, Tyler Breeze, Baron Corbin, Yoshi Tatsu, and Tyson Kidd and Jason Jordan. Jordan looks to take out yet another big guy. He picks a battle with Baron Corbin, that see him almost get eliminated, but as Corbin went running at him Jordan hits him with a forearm and goes to launch himself back into the ring at Corbin, but Corbin puts his hands up and shoves Jason Jordan out of the ring.
Baron Corbin Eliminates Jason Jordan.
Former NXT World Champion, Bo Dallas goes right after Baron Corbin after the elimination. The two begin to brawl while another Yoshi Tatsu chant breaks out! Dallas has Corbin against the ropes and clotheslines him over them to eliminate him!
Bo Dallas Eliminates Baron Corbin.
Jason Alexander cries over the fact his pick, Baron Corbin, was eliminated! Meanwhile Bo Dallas than picks a fight with Yoshi Tatsu, but Tatsu fights back and has the Former Champ against the ropes. Tatsu goes for a kick to the head of Dallas, but Bo is able to duck it and clotheslines Tatsu over the ropes for another elimination!
Bo Dallas Eliminates Yoshi Tatsu.
The NXT Universe was not to happy to see the man they have been cheering for, Yoshi Tatsu eliminated, and Bo now joins Colin Cassady in the corner to beat down on Mason Ryan. Ryan gets outs of the corner and lifts Bo up onto his shoulders and begins to run, but Bo slides down and uses Ryan's momentum against him and Mason flies over the ropes!
Bo Dallas Eliminates Mason Ryan.
The Commentators mention there are only five superstars left, but not for long as Bo makes it four in a row when he runs at Colin Cassady, who is leaning up against the ropes, and clotheslines Cassady out of the ring!
Bo Dallas Eliminates Colin Cassady.
and We are down to our Final Four! Bo Dallas, Tyler Breeze, Sami Zayn and Tyson Kidd. I can see all four of these men getting a title shot! Bo has history and almost feels naked without the NXT Title around his waist, Breeze has been rising up in popularity, many feel Zayn should of been the one to take the title of Bo's waist and Kidd has been on a roll since he began to call NXT his home picking up victories over both Mason Ryan and former champ, Bo Dallas and even earning my Superstar of the Week award Two Weeks in a Row! Dallas quickly after eliminating Cassady goes after the closest superstar next to him, witch just so happens to be Tyson Kidd! Dallas grabs Kidd and looks to toss Kidd over the ropes and make it five in a row, but Tyson reverses it and ends up tossing Bo over the ropes!
Tyson Kidd Eliminates Bo Dallas.
The former champion is stunned and pissed! Kidd goes after Breeze, and the two begin to brawl. Breeze tosses Kidd over the ropes, but Tyson hangs on and hits Breeze with a kick to the side of the head before sliding back into the ring. Tyson began bouncing of the ropes, but Breeze catches him off guard with The Beauty Shot! Kidd seems to be knocked out, Breeze tried to lift him but can't and turns his attention towards Sami Zayn! These two begin to put on a mini match, but it makes its way back into the battle royal as Zayn has Breeze on the outside and is trying to eliminate him. Zayn hits Breeze with some hard punches to the face But Breeze manages to hand on on hit a shoulder thrust into Zayn's gut between the rings. Breeze than tosses Zayn out of the ring, but Zayn quite literally hangs on. Tyler Breeze returns the favor to Zayn as he strikes him with some punches to the head and gut, as he tries to eliminate him. Tyson Kidd comes running up from behind, but Breeze tosses him over as well almost eliminating Kidd, but just like Zayn Tyson barley hangs on. Both Kidd and Zayn are hanging their while Breeze hammers them with fist. Tyson manages to get his legs around the throat of Breeze and he pulls him over the ropes to eliminate him, but Breeze hits Sami Zayn on his way down and it would appear that all three superstars hit the ground at the same time!
Winner – N/A
Rating – 8/10: This wasn't you normal battle royal, every body except really Oliver Grey and Curt Hawkins, had their time to shine. We even got to see more from superstars like Jason Jordan, Baron Corbin and Yoshi Tatsu! The highlight of the match was the ending though! I was not expecting to see Three Men eliminated at the same time. Right after it happened the NXT Universe began to chant "Triple Threat" While all three superstars argued. We see the elimination played back in slow-mo and in reality Tyler Breeze one, his feet were the last to touch. I know it and even the NXT Universe knew it went they began to chant his name. Despite how easy is was to see the refs could not, and this actually led to a bit a bit of a mini brawl between Kidd and Zayn of all people! The Universe began to chant for JBL, but instead The COO of the WWE came down and Triple asked the crowd what they should do about this situation, they began to chant Triple Threat again and Triple H says the know whats best for business and next week Tyson Kidd, Sami Zayn and Tyler Breeze will fight in a Triple Threat Match for the Number One Contendership for Adrian Neville's NXT World Championship!
Superstar of the Night – Alexa Bliss
I was originally going to give this to whoever one the battle royal, but no one won. Than I though about giving it to Charlotte since she moved on and his the favorite to win the NXT Womens Championship Tourney, or maybe Kalisto who won his debut match tonight, but Alexa did both. Just like Charlotte she moves on to Round Two and just like Kalisto she won her debut match as well, but unlike both Kalisto and Charlotte she beat a former WWE Divas Champion in Alicia Fox! Alexa Bliss certainly is very attractive, and I'm excited to see more from her, and I feel she has a great future here in the WWE and maybe even NXT!
If you have any suggestions for films/TV/Games/Music for me to review, drop me a comment! Remember: Like Media In Review @ https://www.facebook.com/MediaInReview?ref=hl Follow Media in Review @ https://twitter.com/Media_In_Review.
Feel free to check out my YouTube channel where I do Let's Plays!-http://www.youtube.com/user/OmgWtfLolFtwBrb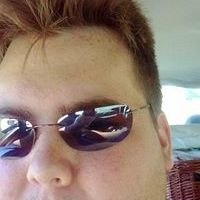 Who am I? Just some guy who decided to start writing on the Internet years ago and now operates his own brand and site. Owner/Operator of Modern Neon Media, I make all kinds of niche content to suit my interests at the time. DIY Enthusiast, Brewmaster extraordinaire, and avid freak for geek culture. Follow on my socials for a more "on" version of me.