WWE NXT |5-1-14| Round 1 of The Womens Tournament!
Hello My friends and welcome to my review of May first's edition of NXT! Tonight! Tonight's advertised main event if for the NXT World Championship! As the NXT World Champion, Adrian Neville will defend his title against Brodus Clay in a No Disqualification Match! Also former NXT World Champion, Bo Dallas returns to NXT tonight!
Triple H has an Announcement!
Before the NXT Intro is even shown, Triple H is in the ring and has an announcement. Triple H is welcomed by "NXT" Chants and he even used this time to put over some superstars, such as The Shield, The Wyatts, Big E, Damien Sandow, Cesaro and even our New Divas Champion, Paige. All of the superstars have one thing in common and that is they all came from NXT! The Game goes on to say NXT has kind of been Taking Over, and uses this time to announce NXT's second special, NXT: Take Over, witch will air on May 29th I believe!
Tyson Kidd vs. Bo Dallas
Tyson Kidd is going to open the show tonight, and Kidd made his first appearance on NXT last week when he defeated Mason Ryan, and than later on to become the Superstar of the Night! Kidd makes his second appearance but tonight he faces a bigger threat than Ryan, and that is the longest reigning NXT World Champion, Bo Dallas! Dallas hasn't been doing to well ever since he lost his NXT World Championship. We saw a failed attempt of Occupy NXT, he lost his rematch to Neville for the World Title and he hasn't been winning any of his matches. Quite possibly the only good thing for Bo right now is that he is set to debut on the WWE Main roster soon! Tonight on NXT Bo did come out to a new theme with a new entrance video, that definitely fit more than his previous one! The match it self was great! Tyson had the early advantage over Bo, using his speed against him, but Dallas was able to get back in the match after he went outside of the ring and countered one on Kidd's moves. Bo than got back in and made sure to keep Kidd grounded with numerous submission holds and huge slams! Tyson did manage to get back into the match as he countered one of Bo's counters and turned it into his favor as Bo ran right into a stiff kick from Tyson followed up by Kidd's Blockbuster! To pick himself up a huge victory over Bo Dallas!
Winner – Tyson Kidd
Rating – 8\10: I have a feeling these two could put on a better match, but for there first time facing off (At least to my knowledge) they put on a great opening bout! WWE must really be committed to Tyson! Not only did they send him down to NXT, which I personally feel is a great idea, but giving him the victory over the former and the longest reigning NXT Champion! Not to mention the fact that Bo will debut on WWE's main roster soon, so I would expect him to be built up as a threat, but instead Tyson was given the rub! and with NXT: Take Over coming up soon! I expect Tyson Kidd, to be a big part of it. As for Bo, he now finds himself in a weird place in his career. I keep mentioning he debut to the Main Roster, and that is Huge for Bo! but right now in NXT, its just more and more bad news for Bo! He lost his title and rematch, he failed to get Occupy NXT to work and now he loses to Tyson Kidd! It's starting to get a little hard, Bo-Leiving in Bo Dallas!
Backstage Interview w/Camacho 
Devin Taylor is backstage with Camacho, and she asks him about his feud with Adam Rose. Camacho makes it clear that he is NOT a Party Pooper, and he throws the best parties in NXT and even says his parties make Adam Rose's parties look like Bingo! Rose shows up and tells Camacho no matter where Adam Rose goes its always Party Time and than a Party Begins. Camacho stood their for a bit looking very annoyed and even gave Rose a very nasty stare until he walked away from the part, but while all the was happening Rose just continued to party! Rose will be making his debut on Monday Night Raw this week, so I suggest you guys do not miss it, but as for Camacho, he has been really impressing me as of late! I used to have so many complaint, but the upset victory over the now released Oliver Grey and than with an impressive promo here. Camacho is starting to look good! I heard a rumor the WWE is looking to make Camacho a main part of the show, and if he keeps this up I have no problem with it!
NXT Womens Champion Tournament Bracket!
So last week on NXT, General Manger JBL striped Paige of her NXT Womens Championship because it was not fair to NXT since Paige know how priorities with WWE now that she is the New Divas Champion, so it was announced last week that there would be a tournament to determine the next NXT Womens Championship and here is what the Bracket looks like!
Bayley vs Sasha Banks
Natalya vs. Layla
Emma vs. Charlotte
Alexa Bliss vs. Alicia Fox
It is announced that later tonight Bayley and Sasha Banks will face off tonight in the first round of the tournament, and the winner of that match will face Natalya or Layla next!
Backstage Exclusive W/Bayley & Sasha Banks
First we are shown Bayley as she hypes her match with Sasha Banks, and even goes on to say the NXT Womens Championship means more to her than 10 Hugs from John Cena and 5 High Fives from Big E and than goes on to say the only thing standing in her way is Ms. Banks, and she is going to give her the one, two tonight! Next up is Sasha's video were she briefly hypes up her match by saying now that the Pale Princess is gong (Paige) that she is going to take over the NXT Womens Division and tonight she starts with Bayley and goes on to state she will knock Bayley sideways Pony Tail straight! Both of these women put on decent promos, Bayley's was a little strange, but it played to her character. Sasha really shined here though. In this promo we got to see Sasha's specialty witch would appear to be the Microphone! She can improve on the ring skills, so Sasha could definitely be a threat for the NXT Womens Championship and even the WWE Divas Championship, in the future!
NXT Womens Championship Tournament Round 1!
Bayley vs. Sasha Banks W/Charlotte 
The first round of the NXT Womens Championship Tournament starts tonight, and we are starting off with Da Boss, Sasha Banks taking on long time rival, Bayley! Bayley came out first, and I think every superstar in NXT has gotten a new entrance video, because both Divas had a new one, but back to Bayley, not only did she receive a new entrance video, but during this entrance, Inflatable Arm Waving Tube Men, make an appearance and I hope this is a constant thing during Bayley's entrance, because it would fit her nicely! Bayley tried to end the match quick as she pinned Sasha in many creative ways, but Banks was able to kick out every time and get the upper hand over Bayley with a stiff knee. Sasha maintained control, as she kept Bayley grounded with submission moves, but Bayley withstood the damage and got back into the match with a Belly to Bayley! Sasha manged to roll out of the ring, and get back in control once she got back in the ring, by immediately hitting Bankrupt on Bayley and covering for what looked like to be a three, but Bayley barely kicking out. Sasha once again looked at Bankrupt, but Bayley countered into a Belly to Bayley, but before she could get it off, Banks got out of the waist lock, and got behind Bayley to do a Back Stabber, followed by a Cross Face to force Bayley to tap out, and move Sasha to round two in the Womens Championship Tournament!
Winner & Moving on to Round 2 – Sasha Banks
Rating – 7/10: I think Bayley and Sasha put on their best match against each other tonight! It may not have been long, but they fought hard for it and defiently made it feel like they both wanted to win this tournament! Both Banks and Bayley kicked out of each others finishing moves, but it was Sasha who proved to be more creative, as she came up with the Back Breaker/Cross Face Combination to finish the match! Banks finally ends her losing streak, and moves on to Round 2 in the NXT Womens Championship Tourney! Later on tonight Natalya will face Layla in Round 1 of this tourney and the winner of the match will face Sasha Banks in round 2! So Banks definitely has a challenge in store for her, no matter who wins!
Brodus Clay Video Package
We are shown a video package meant to hype up Brodus Clay! The package did its job, and that was to show off the monster Clay could be! We saw him destroy many talents from Xavier woods to even the NXT World Champion, Adrian Neville! The Video ends by showing off Clay's beat down on Neville and even showing his missing teeth! Later on tonight those two will face off in a NO DQ match for the NXT Championship!
Adam Rose vs. Danny Burch
The Exotic Express is rolling through NXT tonight! We saw earlier that Adam Rose was in the building when he interrupted Camacho's interview, and tonight he will take on one of the resident jobbers in NXT, Danny Burch! An interesting thing about Mr. Burch is he actually does not work for the WWE anymore! NXT is not recorded on a weekly basis like Raw and Smackdown, numerous episodes on NXT are recorded during the same week, sometimes days! We saw the same thing happen with Kassius Ohno, and the same thing with Danny Burch! Burch alongside, Shaul Guerrero, Oliver Grey and Mason Ryan and one other superstar were released a couple days ago. Anyway, on to the match it was just the normal Adam Rose match. Burch did get some offense in but it needed up being his biggest mistake, as is fired Rose up and led to him hitting Burch with The Party…something! I don't remember what they called it to be honest, but it was basically a Headlock Driver for the three count!
Winner – Adam Rose
Rating – 5\10: Adam Rose is clearly over with the NXT Universe, because they stood behind him tonight! I'm mentioned earlier that Rose is set to debut this week on Monday Night Raw, and I'm interested to see how well he does on the main roster, and how the much bigger NXT Universe, otherwise known as the WWE Universe reacts to Rose this week on Raw, but after the match ended The Exotic Express came down to the ring, but Camacho came racing down the ramp and clotheslined a member of The Exotic Express! The rivalry between Camacho and Rose has taken its first step, and let's see where it goes from here!
Backstage Interview W/ Brodus Clay
Clay is walking around back, when one of the interviewers walk up and ask him about his match against Neville later tonight. Clay looked very crazy in this promo, and went on to remind us that the WWE has taking everything from him, but now he is the selfish one and he is doing the taking, than brings up the fact that he took Neville's smile when he knocked his teeth out, and tonight he is going to take the NXT Championship! Clay looked kind of crazy in this promo, and if this is part of his character, than he pulled it off well, but if its not than it came across wrong!
NXT Womens Championship Tournament Round 1!
Natalya vs. Layla
Part one of Round 1 ends tonight, earlier we saw Sasha Banks defeat Bayley to move on into Round 2, and now we will find out who Sasha will face in round 2, as two former Divas Champions face off tonight! First out was Natalya who many consider to be the best female athlete under a WWE Contract right now and she will be facing the new Dance Partner of Fandango, Layla! Early on Layla controlled Natalya with numerous submission holds, and she definitely showed of her cocky side, because she took every opportunity to show off her dance skills. Its good to see Layla commit to this character! and I got to say I would of never thought Layla and Fandango was a good idea, but so far it works. Natalya was able to get back into the match up by counter most of Layla's moves. She even hit Layla with that beautiful Discuss Clothesline! That has to be my favorite move of Nattie's move set! Natalya was looking to lock in the Sharpshooter, but Layla managed to get out of it and lock Nattie in a headlock, but that came back to haunt her, as Natalya powered out and caught Layla in the Sharpshooter and forced her to tap out!
Winner & Moving on to Round 2 – Natalya
Rating – 7\10: Seeing two former Divas Champion face off on NXT is a treat! I could see both women facing off against Sasha Banks! Given Natalya's history with The BFFs, it makes sense to have her win, but Layla replaced the head of The BFFs, Summer Rae, as Fandango's dance partner, so maybe The BFFs could of gotten some revenge, but we know now for sure that in Round 2 Sasha Banks will face Natalya, and that is a huge match for Banks. I'm not sure if the two have faced off before, but I'm excited for this match!
Backstage Interview W/ Adrian Neville (c)
An Interviewer ask Neville about his Title Defense against Brodus Clay tonight. Neville tells the interviewer that his will not lose to a guy like Clay and says he did knock his teeth about but he got the replaced, but says the NXT title is irreplaceable, he also states tonight he won't be him by count out, but in the middle of the ring by pin fall! You could feel the aggression and passion from Neville in the promo tonight!
Oliver Grey vs. Mojo Rawley 
I mentioned early some superstars were released from NXT not to long ago. Along with Danny Burch and Mason Ryan, another superstar that got released was Oliver Grey. Oliver Grey was once one half of the NXT Tag Team Champion with the current NXT World Champ, Adrian Neville! I believe they never lost those titles, instead they were force to vacate the titles after Grey tore is ACL at the hands of The Wyatt Family! Just a few weeks ago Grey returned to NXT and made his debut on the WWE Network in a match with Camacho, and to my surprise Camacho won! Now tonight Grey takes on the man who doesn't get Hype, but stays Hype! Mojo Rawley! Grey's entrance was different from his last one. It seems like he is playing the heel here, despite the fact how he was just a face a few weeks ago. The match was still nothing to special, Mojo dominated the majority of it. There is one thing I want to bring attention to though, and that is that Oliver Grey made Mojo look good tonight. He sold his moves very well and just made it seem like no matter what he did he just could not stop Mojo!
Winner – Mojo Rawley
Rating – 5\10: Nothing special here tonight, except that could quite possibly be Grey's final match! After the match though, Aiden English came out and stated he will not tolerate fools anymore and Mojo Rawley is a fool. He demand Rawley get out of the ring, but Mojo turned his back to Aiden and Hyped of the fans. English took this opportunity to attack Rawley from behind, and just as it looked like English had gotten the upper hand, Mojo turned it around to his favor and took Aiden out by clothesling him over the ropes to the outside! So finally Mojo gets a rivalry, and I'm hoping we see more out of him! I want to like him, but as of right now, Nothing Mojo does entertains me!
No Disqualification Match for the NXT World Championship

Brodus Clay vs. Adrian Neville (c)
Our main event of the night is for the NXT World Championship! Brodus Clay came back to NXT to use it as his career launch pad after the WWE took everything away from him. He mad his intentions clear, he wanted the NXT World Championship and was going to destroy any body who stood in his way, especially Adrian Neville! The two faced off a couple weeks ago, and Neville got the victory via Count Out! Clay made it personal though and attacked Adrian backstage and knocked is teeth out forcing Neville to get fake teeth. Neville requested this match here tonight because he wants to prove he can beat Clay 1..2..3! Before the match can even start Clay grabbed the NXT Championship and began to taunt Neville with it, but The Champ was not having it as he quickly jumps and lands a forearm on Clay and began to take it him eventually sending Clay to the outside of the ring after Drop Kicking him off the apron! Clay did manage to get in control for the rest of the match as he continued to hit Neville with many slams from Belly to Bellies to "Better Than Batista" Power Bombs! It looked like Clay had won the match after hitting The Huge Splash from the top turnbuckle, but Neville managed to kick out! Clay looked to take advantage of the No DQ Rules and grabbed the NXT Championship, but it came back to haunt it as he let Neville catch his breath witch than allowed him to kick the title into Clay's chest and hit The Red Arrow on Clay to retain his championship!
Winner & Still NXT World Champion – Adrian Neville
Rating – 6\10: Neville can sure take a beating, because he took many slams from Clay, but once again Neville proves his heart as he would not stay down for Clay and was even able to pull through and win! One has to wonder if this is the end of Clay vs. Neville! I can see it going on but if not who will step up and challenge Neville? or an even better question, Will Clay stay on NXT or fade away from competition! His best bet is to stay on NXT and become a monster on the show!
Superstar of the Night – Tyson Kidd
For the second week in a row Kidd picks up the superstar of the night award. Even though the show had many highlight from Sasha Banks and Kidd's own wife Natalya moving on to Round 2 in the NXT Womens Championship tournament, but Adrian Neville successfully retained his championship against his biggest challenge yet, Brodus Clay. Tonight though, Kidd made the biggest splash. Tyson Kidd picked up a victory over the Former and Longest reigning NXT Champion Bo Dallas, and if you think about it with Bo's debut coming up rather soon, its quite impressive to see Kidd manage to beat him, and no that it seems Neville is done with Clay, maybe Tyson is next in line for a World Championship shot! NXT: Take Over is not so far away!
If you have any suggestions for films/TV/Games/Music for me to review, drop me a comment! Remember: Like Media In Review @ https://www.facebook.com/MediaInReview?ref=hl Follow Media in Review @ https://twitter.com/Media_In_Review.
Feel free to check out my YouTube channel where I do Let's Plays!-http://www.youtube.com/user/OmgWtfLolFtwBrb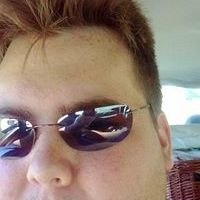 Who am I? Just some guy who decided to start writing on the Internet years ago and now operates his own brand and site. Owner/Operator of Modern Neon Media, I make all kinds of niche content to suit my interests at the time. DIY Enthusiast, Brewmaster extraordinaire, and avid freak for geek culture. Follow on my socials for a more "on" version of me.