With the Decade Ending, Let's Talk About Movies in 2012?
---
Wow! What a year 2012 was for cinema-goers. With incredible blockbusters covering almost the entire spectrum of genres, it's tough to narrow down which movie is truly the best. All of the movies on the below list are now over seven years old, but many are still remembered and revered. Hell, some may go down as legendary. As a fan of killer action movies, I personally found 2011 to be a little underwhelming. But 2012 delivered some of the decade's biggest hits. The Marvel series may have been in full swing, but it was still ascending. We also saw some incredible series kick-offs and series finales. Let's dive in!
*Writer's note: For this list, I am not going to choose the best movie for each genre. I am going to highlight a few popular movies and one "best of 2012" movie. These movies are in NO particular order.
---
Wreck-it-Ralph: With an all-star voice cast, Pixar's renowned story-telling and animation, and featuring some of video gaming's most beloved historical figures, Wreck-it-Ralph was an instant success! This movie is perfect for kids, as expected, but it also delivers plenty of hidden gems for the avid gamer of new and old, making it great for adults (and non-parents too).
That's My Boy: This movie probably doesn't deserve to be on this list, but in a way it does. That's My Boy marks the return of vintage bad-boy foul-mouthed Sandler, something that had been missing for almost a decade at the time. Adam Sandler and Andy Samberg bring the hilarity in a surprisingly touching raunchy comedy.
Life of Pi: Many years later, I am still beyond impressed with director Ang Lee's breathtaking film. He has an incredible knack for storytelling, but he is also a visionary and it shows in Life of Pi. Movie-goers were immediately impressed with its visuals, screenplay, and score, garnering Lee a "Best Director" Academy Award to go along with the film's three other Oscar wins.
Looper: While not even close to perfect, Looper is a fun and exciting action-adventure movie laced with bits of science fiction. Bruce Willis and Joseph Gordon-Levitt lead the charge in this enjoyable genre-bending story. Although Looper is fun and exciting, it, unfortunately, suffers from being rather unmemorable. Still worthy of a nod in this series.
Ted: Seth Macfarlane's feature-film directorial debut was met with tremendous critical and financial success. With the perfect cast and Macfarlane's famous comedy stylings, there's little to hate about Ted. Few comedies can deliver such timeless laughs, but Ted is one of them.
Magic Mike: Although not exactly my cup of tea, Magic Mike is undeniably legendary for all the ladies (and some men) out there. In 2012, women were treated to some of the beefiest beefcastles on the big screen. There's not much to say for Magic Mike's cinematic accomplishments, but the studio brilliantly took advantage of a hole in the industry and flawlessly captured lightning in a bottle.
21 Jump Street: Channing Tatum's second entry on this "Best of 2012" list shows exactly how popular he was. Pair his budding comedy career with the likes of a well-known but still up-and-coming star in Jonah Hill and you've got a recipe for something special. While 21 Jump Street may already be forgotten by many, I will argue that it's still loaded with plenty of laughs.
Men in Black 3: MIB3 was probably released too-little-too-late, and with not a big enough marketing budget. But it should be remembered for bringing the series back to a somewhat more serious tone after the embarrassingly goofy MIB2. Featuring the recently resurgent Josh Brolin, along with mainstays Tommy Lee Jones and Will Smith, MIB3 is actually a fine film with plenty to enjoy.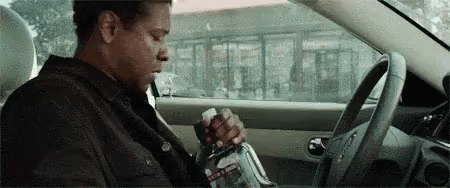 Flight: Denzel Washington's Oscar-nominated performance is right in line with many of his other performances of the 2010s: deep, believable, passionate, and intensely relatable. Despite a strong movie trailer featuring a plane flying upside down right before it crashes, Flight is a character-driven drama through-and-through. But that's not a bad thing as the cast's performances are very strong.
The Silver Linings Playbook: Featuring two of America's hottest (both figuratively and physically) actors in Bradley Cooper and Jennifer Lawrence, The Silver Lining's Playbook (SLP) brought us some of the strongest acting of the year. Cooper's performance is something to behold as he breaks out of comedic character, which is something he was just starting to be known for. SLP may drag a little slow, but it is brilliantly executed and well-writ for its superstar tandem cast. It may not be unforgettable, but it is well done.
The Dark Knight Rises: Closing out the Christopher Nolan Batman trilogy is The Dark Knight Rises. Nolan gave fans exactly what they expected while also closing out the series with freshness and bravado. The Dark Knight Rises is a fitting ending to the groundbreaking Batman reboot.
Prometheus: Ridley Scott is a science fiction and action movie God, and on the 7th day Scott made Prometheus. This movie successfully revived the Alien franchise after some serious mishandling of the franchise in the 1990s. A reboot sequel-prequel of sorts, Prometheus is fascinating to watch, and a marvel to behold as fanboys like myself loved all the little hidden Easter eggs that paid homage and/or nodded to the classic movies of old. Prometheus is as good of a full-fledged classic-style sci-fi movie that sci-fi fans have been graced with in a very long time.
Jack Reacher: Jack Reacher is a balls out pedal to the metal action flick, and Tom Cruise brings the heat. Many have forgotten this gem, but it should be remembered as a top-tier private-detective murder-mystery movie that blends thriller, action, crime, mystery, and a few comedic notes. It's fun. It's exciting. It's memorable.
Django Unchained: In Django Unchained, Quinten Tarantino does what Quinten Tarantino does: he brings a stylized ultra-violent adventure piece set in the 1850s. Tarantino may be known for his long-drawn-out movies, but he should also be recognized for picking a perfect cast EVERY time and getting each cast member to deliver their best respective performances of their careers!
The Hunger Games: The first of three (four if you count the two-part third title), The Hunger Games was an absolute monster upon its release. One of the most talked-about movies of the year is also one of the most enjoyable. Jennifer Lawrence may not have been new to the silver screen, but this is easily recognized as being the film that put her on the map. This franchise kick-off is still good today and worth many rewatches.
The Avengers: Comic book superhero movies weren't even close to new in 2012, but the newly resurgent genre was red-hot and in full-blown party mode. The Marvel movies are practically a religion these days, and everyone should thank the success of The Avengers. This all-star movie is like a NASCAR race: it features everyone's favorite racer (character) so anyone can enjoy it. The series finale (maybe?) Avengers: Endgame (2019) set numerous box-office records, ending an incredible run that started with this 2012 monster.
---
2012's Most Underrated Movie:
The Watch
The Watch is NOT a perfect movie. It's not even a GREAT movie. But it IS a downright funny movie featuring some of Hollywood's best comedians in Ben Stiller, Vince Vaughn, Jonah Hill, and Will Forte. The cast is incredibly likable, but I had more fun with the hokey yet enjoyable story. The Watch is perfect for anyone who's a fan of alien movies and comedies as it flawlessly blends the two.
Comedies have come a long way in the last 20 years, especially the comedy-action subgenre. That specific subgenre now gets big budgets for explosions, a superstar cast, and top-notch cinematography. The Watch brings all of the above, thanks in no small part to its very talented director Akiva Schaffer of The Lonely Island fame. His style of humor is ALL OVER this movie, but he should also be recognized for letting the actors improvise and be themselves.
The Watch is destined to be forgotten eventually, and that's a shame really. It flew completely under the radar and actually underwent a name change from "Neighborhood Watch" to "The Watch" in the wake of the recent shooting of Trayvon Martin that spurred nationwide riots. It's easy to believe that had that not happened, the movie would be received much more support from its studio.
---
2012's BEST MOVIE:
Skyfall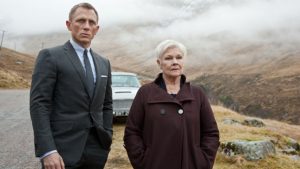 The first Bond film, Dr. No, was released in 1962 to decent fanfare. The third movie, Goldfinger, is the one that put James Bond on the map. 40+ years later the series was graced with a reboot, Casino Royale, that also happened to be one of the best espionage action movies ever made! Here we are, 2012… 50 years later… and what do we get? We get Skyfall.
I don't think Skyfall is better than Casino Royale. But I do think Skyfall is an absolutely wonderful movie thanks in no small part to England's own Sam Mendes taking the reigns. To be honest, when I first heard Mendes was at the helm, I was a little nervous. As a huge fan of his drama films, I was worried we may lose some action. Boy was I wrong. Somehow Mendes managed to keep the action right on par with previous entries while also delivering some of the series' best character development.
Skyfall brings us more action from the ancillary characters as M and Moneypenny get the screentime they deserve. Especially for M (Judi Dench). I've always been a huge fan of her, and she is nothing short of spectacular in Skyfall. Javiar Bardem is one of the best villainous actors as evidenced by his role in No Country For Old Men, which is also the film that shot him to stardom. Although slightly underutilized in Skyfall, his performance is appropriate for a Bond villain.
Overall, Skyfall may not be the absolute best movie of 2012, but it is the strongest and the most enduring. It is not only a great story that keeps the Daniel Craig-led reboot series progressing forward, it is also a beauty to behold. What good is a Bond movie without incredibly scenery? Skyfall delivers in spades as we ride boats and climb skyscrapers! If it's been a while since you've seen Skyfall, maybe it's time you dive back in! Of the four Craig-led Bond movies, I rank them (good to best):
Quantum of Solace
Spectre
Skyfall
Casino Royale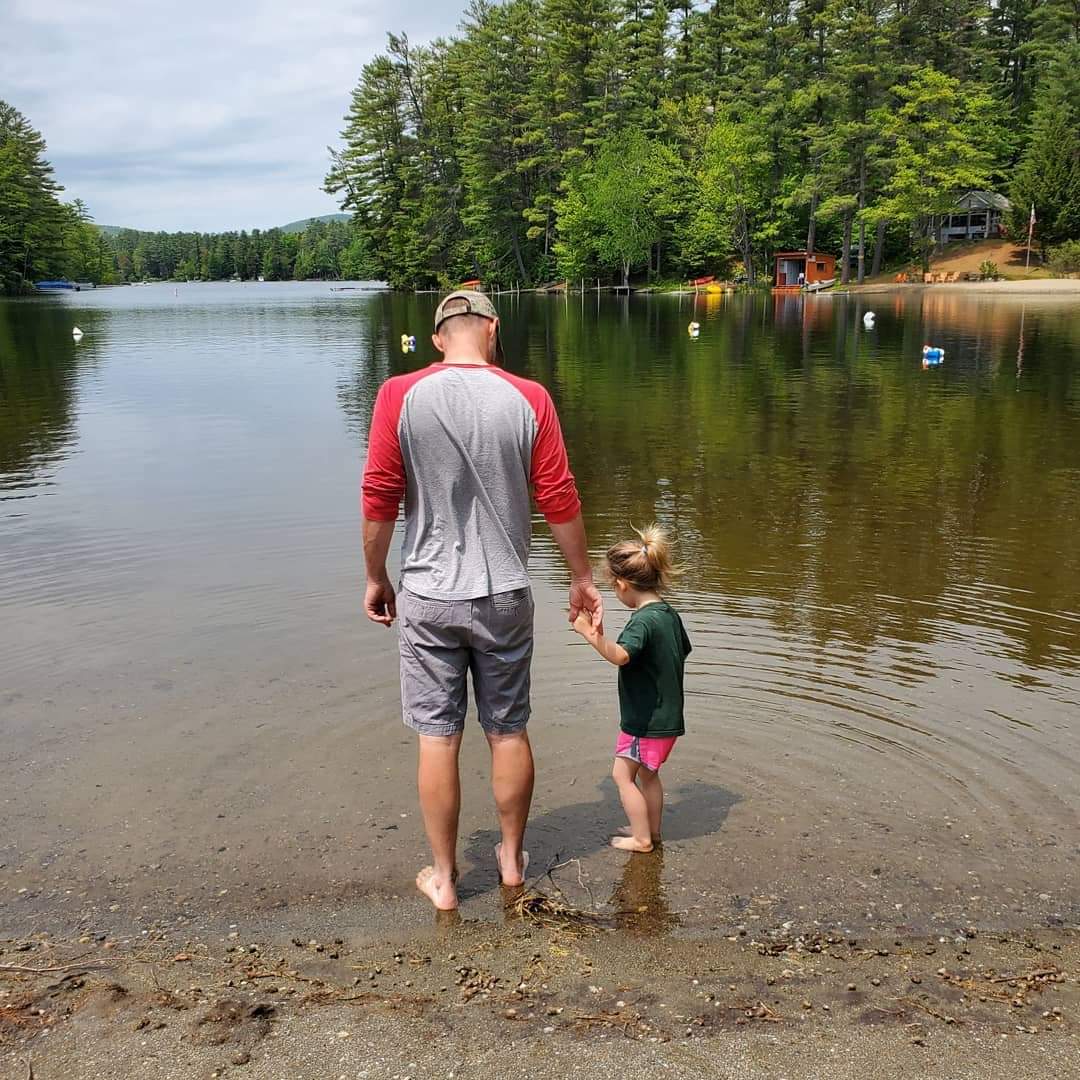 David "Nerdberry" is the proud founder and owner of Nerdbacon.com, a video game reviews and news website. Nerdberry owns a local pressure washing business in North Carolina, has a family, and a little house. With a college background in film and a personal love for dissecting movies, he feels aptly suited for Modern-Neon. The jury is still out on whether or not Modern-Neon wants him. We'll see. But he is excited to be part of the team here in an effort to help it grow!