Hello everybody! This is my review of USA's spy drama Burn Notice.
Burn Notice
TITLE: Burn Notice
DIRECTOR: Matt Nix
STARRING: Jefferey Donnovan, Bruce Campbell, Gabrielle Anwar, Sharon Gless, Coby Bell
GENRE: Drama, Action
YEAR: 2007 – 2013
NUMBER OF EPISODES: 111 (7 Seasons) + 1 Movie (Fall of Sam Axe)
COUNTRY: United States
Burn Notice is a long running spy drama aired on the USA network since 2007. Burn Notice was the first cable tv show that I started watching religiously, I have been following the show since its inception and loved every minute of it. While I agree it was time to end the show, my Thursday nights will no longer be in the company of Burn Notice.
Burn Notice follows the American spy Michael Weston (Jeffery Donnovan) after he is burned by his original agency the CIA. Michael is dumped in Miami and is not allowed to leave the state and will otherwise be hunted down by CIA. He wakes up in a hotel room and is greeted by long time romantic interest Fiona Glennane (Gabriel Anwar). Fionna is an Ireland native gun runner who fell in love with Michael on one of his missions. Their relationship takes many struggles over the course of the show, but somehow they always figure out a way to get past it.
Throughout the series we meet some of Michael's friends and family:
Sam Axe (Bruce Campbell): Former 20 year veteran of the US Navy Seals, Michael's best friend and constant source of support.
Madeline Westen ( Sharon Gless):  Michael Westen's neurotic, chain-smoking mother.
Nate Westen (Seth Peterson): Michael's younger brother. When introduced, he is a degenerate gambler and sometime con man.
Jesse Porter (Coby Bell) : Former Counterintelligence Field Activity agent introduced in the fourth season premiere. He was initially stationed in the field, but his risky and impulsive tactical maneuvers led to him being demoted to desk duty. Because of his research on the war-profiteering organization that Management was hunting, Michael stole Jesse's work in the course of his investigation, unintentionally resulting in Jesse becoming burned.
Alright, now lets get to the review of the final episode. The final episode is split between two episodes, "Sea Change" and "Reckoning". You could honestly forget the first half, so this review is about "Reckoning". The episode opens right where the first part left off. Michael had to chose between Fiona and Sonya (his new romantic interest).
****WARNING SPOILERS BELOW******
I am just going to do this as a numbered list, just to save some time.
"SEA CHANGE"
Screw it, it isn't important. It just set up for the events of "Reckoning".
"RECKONING"
Mini Mexican stand-off, Sophia tries to kill Fiona, Michael kills Sonya.
Kendrick sees murder, tries to murder Michael and Fiona.
Fight their way out of the building, saved by Jesse and Sam.
Prepare to leave town, now America's most wanted.
Decide to kill Kendrick, kidnap his tech guru which leads them to Kendrick's relay.
Kendrick traces phones, has people outside of control room and outside safehouse (where Madeline, Charlie and Jesse are hiding)
Madeline makes ultimate sacrifice, blows herself up with C4, killing majority of Kendrick's men (MADELINE NOOOOOO!!!!)
Fiona and Michael kill Kendrick's men.
Kendrick blows up relay station, Michael and Fiona are proclaimed dead.
Jesse and Sam at Westen funeral. Decide to take on another case for Michael.
Michael, Fiona, and Charlie live happily ever after in cabin in the woods.
There are numerous reasons why "Reckoning" was the perfect ending for Burn Notice. We were promised a major character death in the series finale, and it was completely set up for Fiona to die. Of course though, we all knew she wouldn't. Sam would have made the biggest impact on the show, but Madeline's death was done perfectly. She finally could help the team, and essentially finally become Michael's guardian angel. She has changed so much over the years that I am happy she went out on her own terms. The other major reason I loved "Reckoning" is all of the characters except Michael (whose line was stolen by Fiona) got to say their sound bites from the intro in regular dialogue in the show:
Sam Axe: Called all spies bitchy little girls while talking to Strong.
Jesse Porter: Said it somberly like "I guess that's how we do it people."
Fiona Glennane: "Should we shoot them"? Also stole Michael's "My name is Michael Westen, and I used to be a spy…"
Burn Notice, you will be missed. Rest in Peace Madeline Westen.
PROS:
Madeline's ultimate Sacrifice.
Sound Bytes.
Sam and Jesse keep taking jobs.
Michael's star on CIA's fallen heroes wall.
CONS:
Don't hire mercenaries. they can't shoot worth shit.
SCORE: 10 / 10
If you have any suggestions for films/TV/Games/Music for me to review, drop me a comment!
Remember:
Like Media In Review @ https://www.facebook.com/MediaInReview?ref=hl
Follow Media in Review @ https://twitter.com/Media_In_Review
Stay tuned for the new you tube channel!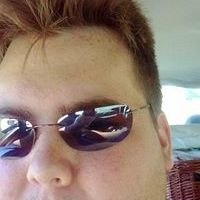 Who am I? Just some guy who decided to start writing on the Internet years ago and now operates his own brand and site. Owner/Operator of Modern Neon Media, I make all kinds of niche content to suit my interests at the time. DIY Enthusiast, Brewmaster extraordinaire, and avid freak for geek culture. Follow on my socials for a more "on" version of me.