1-29-14 WWE NXT Wrestling- S-A-W-F-T!
Hello everybody and welcome to my first review of the WWE's ( World Wrestling Entertainment) show NXT. NXT is a show that revolves around the up and coming superstars in WWE's developmental system, so without further to do, let's start with the first match of the night!
The Ascension (C) vs. Mike Hugh-Laurie & John Ikarino.
We start of the night with some Tag Team action! The NXT Tag Champion, Conner O'Brian and Rick Victor make there way down to the ring to face the team of Mike Hugh-Laurie and John Ikarino who are already in the ring. The match it self was your average jobber match. There were some high points of the match such as Victors clothesline on Ikarino as he entered the ring, and Conner's HUGE flying clothesline, but an relatively quick match showing us that the Tag Champs should be feared! The match ended when The Ascension hit The Fall of Man on John Ikariono for the three count.
Winners: The Ascension
Rating- 6/10: Even though it was a quick jobber match, it still showed off The Ascension as a strong team!
Sylvester Lefort Client Auditioning- Cal Bishop.
It would seem that Sylvester Lefort is still looking for a client to replace Alexander Rusev. The First of three auditions was all right. A Young man named Cal Bishop came in and expressed his interest in becoming Lefort's client, but Sylvester took notice to Bishop's cauliflower ears, and refused to put him on TV. Could of been a mistake on Lefort's side considering there is another man who just so happens to have cauliflower ears who went on to have major success, and that man was Brock Lesnar!
Corey Graves vs. Camacho.
Corey Graves returns to the ring after being out because of an injury. Graves starts of by doing a nice interview before his match about how his former tag team partner Adrian Nevill tried to "End His Career" and telling the NXT universe that he will have his revenge. After he was done speaking out came Camacho and the match began. The match itself was honestly nothing special, it was quick and sloppy. Graves ended up winning the match by forcing Camacho to tap up to Lucky Number 13.
Winner: Corey Graves
Rating- 4/10: The match itself was honestly the worst match of the night, the only highlight here is Corey Graves promo before the match began, and that's honestly where it should of ended!
Devin Taylor Interview with Antonio Cesaro.
Devin Taylor welcome Antonio Cesaro, and begins to ask him why he declined Sami Zayn's challenge for yet another match between the two. Cesaro responds by saying that there doesn't need to be a reason as to why, and end up saying he has better things to do and walks off. I have to say I really enjoyed this interview, not only did it show that Cesaro has more than wrestling skills, but it also made complete sense to me. Not every answer has to have a reason to it, and Antonio even said it himself, he has already beaten Zayn, and he has nothing left to prove.
Sylvester Lefort Client Auditioning- Sawyer Fulton. 
The second of three of Sylvester Lefort's auditions was honestly a bit creepy to me. A strange looking man by the name of Sawyer Fulton came in and right away Sylvester was pleased because of his look, but than things became a bit unsettling as Fulton claimed he had no idea that Mr. Lefort was holding auditions with a smile on his face the whole time. Lefort ended up asking Sawyer Fulton to leave, and I for one am glad he did!
Bayley vs. Sasha Banks.
I love Bayley so much. She is just so adorable and I feel that she honestly has the best character in the Divas Division. For those who don't know what her character is, basically she plays a character who is in love with the sport and gets Star Struck around her idols, such as the lady who accompanied her to the ring, Natalya! The Boss! Sasha Banks was not alone this week either as she was accompanied by both Summer Rae and Charlotte (Ric Flairs Daughter) otherwise knows as the BFF's (Beautiful Fierce Females) The match was okay nothing to special. It did make sure to highlight Bayley's hatred for Charlotte after she betrayed her to join the BFF's. At one point in the match Charlotte got on the apron to distract Bayley, but Nattie came to her aid as she pulled Charlotte off, and honestly it looks like Charlotte to a nasty fall! Than Summer Rae came to Charlotte's aid and took down Nattie, mean while in the ring Sasha Banks is talking smack, and it was just enough time for Bayley to catch her breath and hit Sasha with the Belly to Bayley for the win!
Winner: Bayley
Rating- 6/10- The match wasn't as good as something Paige (C) or Emma could of pulled of, but Bayley's character limits her from showing off how great of a wrestler she is. We saw a little more intensity out of Bayley than we usually do, and I for one liked it! and as of this review Bayley has defeated 2 out of 3 BFF's (Summer Rae & Sasha Banks) and sooner or later Bayley will get her hands on the daughter of The Nature Boy! WOO!
Colin Cassady vs. Tyler Breeze.
Big Cass and "Prince Pretty" Tyler Breeze are set for one on one action, and I for one was really excited about this match, since I love both superstars! The match itself didn't start off right away since Breeze as always had to check himself out a million times on his phone, but eventually Big Cass got tired and began to mock Breeze. This part was really entertaing as Cassady continues to show of his personality as a fan handed Cass his phone and Colin began to take Selfies of himself on the phone while mocking Tyler Breeze! I have to say I see a lot of Edge in Colin Cassady and I really feel he will be a big deal once he is called up to the WWE! Finally the match begins and majority of the match was all Big Cass, as he shows us not only does he have a great personality, but is a great wrestler to. We saw Breeze take some hard shots to the face from Big Cass, and even a huge boot! but as it looked like Cassady was going to put it away, Aiden English shows up on the tron and walks into Enzo Amore's locker room (Colin Cassady's tag partner) and distract Cassady long enough for Tyler Breeze to hit the Beauty Show for the win!
Winner: Tyler Breeze
Rating: 7/10- The match showed off both Big Cass and Tyler Breeze's personality, ad it accomplished a lot! Even though majority of the match show Cassady beaten down on Breeze, it not only continued to show confidence in Breeze by further pushing him, but continued the feud between English and Cassady and showed that Enzo is not the only one in this team that has a personality!
Colin Cassady looks for Aiden English and Enzo Amore.
To follow up, after the commercial break we are treated to Colin Cassady rushing to Enzo's locker room to check on him. Turns out Aiden just threatened Enzo, but I guess Mr. English doesn't understand that threats do nothing but anger Enzo and Colin because they are Certified G's! and it just proves that Aiden English is just S-W-A-F-T SAWWWFT!
CJ Parker vs. The Miz.
The Miz heads down to NXT to face CJ Parker, after the Moonshine Child slapped the former WWE Champion in the face last week! I have to say this match to absolutely nothing for Parker. It seems Parker is turning heel on the NXT universe, but looks like nothing is going to change for him. Parker got little to no offense on Miz, and was made to look week through the entirety of the match. Miz ends up making Parker tap out to the Figure Four Leglock. Parker has honestly never looked weaker than he did tonight, and after match beat down would of helped him a lot here, but tonight Parker just looked like another Jobber!
Winner- The Miz
Rating- 3/10- When I first saw this match, I felt like WWE had faith in CJ Parker since the sent The Miz down to go face him. I honestly thought I was going to see something good out of Parker tonight, but the only thing I saw was The Miz beating another jobber!
Sami Zayn Interview.
A brief and short interview were Sami states Antonio has every right to say no to his challenge, but aslo states that it is not going to stop him, and he goes on to invite Cesaro to come to the ring next week and say no to his face. Now I know I'm in the minority, but I just don't see what everyone else see's in Sami Zayn. He is a great wrestler, but he has no personality what so ever, similar to Daniel Bryan.
Sylvester Lefort Client Auditioning- Mason Ryan.
The final auditon of the night goes to Mason Ryan! We have seen Ryan and Lefort talk before, and Mason was not interested in join then, but it seems like he has changed his mind. Mason Ryan said he would work for Sylvester Lefort IF he can beat him in a match next week on NXT! If Lefort wants Ryan to be his new client he is going to need A LOT of luck!
Bo Dallas (C) & Adrian Neville Contract Signing.
Last week on NXT Adrian Neville earned to right to challenge for Bo Dallas's NXT Championship on February 27th's edition of NXT! so tonight it would appear they need to sign a contract. Adrian was out first, and than we waited for the champion, but he never showed up. Neville explained that i was okay, because he would still get his title match and he went on to sign the contract and told Renee Young to have Bo sign this when she sees him, but before Neville could leave, Bo Dallas's music plays and he heads down to the ring with a mic in his hands, and states that he is not afraid of Adrian Neville and even goes on to say he is getting tired of him. Dallas told Neville to grab and chair and sit and watch what he was in for!
Bo Dallas (C) vs. Danny Burch
NXT's resident jobber Danny Burch heads down to the ring, as he looks to upset the champ, but that was not going to happen at all, as Dallas made Burch look out of his league! Dallas quickly disposed of Burch and after he was done he told Neville to bring him the contract and that he would sign it now. Neville got in the ring and the two stared each other down before Bo signed the contract and hit Neville with a cheap shot. Dallas began to leave the ring, but Nevill soared through the ropes and took Neville down and the show ended with The Champion and Challenger brawling!
Winner- Bo Dallas
Rating- 5\10: Even though the match was a straight jobber match, it accomplished what it needed to do and that was make Bo look strong. We saw a new side out of Dallas tonight, he is never really this aggressive! 
Overall I'd say this weeks NXT show was okay. Nothing to special, but it was a decent show. Overall I'd give this weeks NXT an 7\10. There were to many jobber matches on this show from The Ascension match all the way to Bo Dallas vs Danny Burch, but matches such as Bayley vs Sasha Banks and Tyler Breeze vs Colin Cassady helped this show improve. The one thing this show did do correct was further rivalries, because tonight the rivalries between, Antonio Cesaro & Sami Zayn, Bayley & The BFF's, Colin Cassady and Aiden English and Adrian Neville's rivalries with Bo Dallas and Corey Graves were progressed her tonight, and I for one cannot wait to see what happens on the next episode of NXT. I'll see you guys NXT Week!-Steve
Superstar of the night- Colin Cassady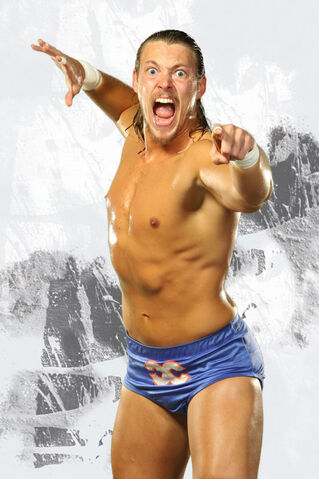 WWE's NXT Wrestling is free to watch on Hulu.com-http://www.hulu.com/wwe-nxt
If you have any suggestions for films/TV/Games/Music for me to review, drop me a comment! Remember: Like Media In Review @ https://www.facebook.com/MediaInReview?ref=hl Follow Media in Review @ https://twitter.com/Media_In_Review.