Miracle On 34th Street: Over 70 Years of Santa and Miracles (Day #23)
Title: Miracle on 34th Street
Directed: George Seaton
Release:  May 2nd, 1947
Starring: Maureen O'Hara, John Payne, Edmund Gwenn, Gene Lockhart,
Natalie Wood, Porter Hall, William Frawley, Jerome Cowan, Philip Tonge
*Warning, this review may contain spoilers
If I didn't want my head on a platter, there was no way that this one could slip under the rug. Not just from our audiences, but David would defend it just as hard. Anyway, we may have plenty of iterations to choose from, but we should take a step back to 1947 to fully enjoy the experience. The concept of miracles may go hand in hand with the holiday season, but they are nothing compared to Miracle on 34th Street.
Embracing Delusions?
The original Miracle on 34th Street follows the story of Kris Kringle, portrayed by Edmund Gwenn, as he becomes Macy's stand-in for Santa Clause from the Thanksgiving Parade all throughout the holiday season. Performing beyond standards and saving their iconic Santa Claus, Kris is assigned to the highly lucrative and successful Macy's department store on 34th street in New York City.  Kris begins believing hey is actually the real Santa, with his bosses and coworkers feeding his delusions. After learning of this, Kris accidentally hits one of his coworkers with an umbrella, causing Kris to be arrested. Will they prove that Kris Kringle is actually the real Santa Clause? You will have to watch to find out.
Cast Variety is the Spice of Life
Even though Edmund Gwenn is arguably the star of the film, there isn't anything amazingly spectacular about his performance. It is far from bad, as his performance feels like he genuinely believes he is Santa. It's just missing something to push it over the apex and into the amazing territory.  Backed by his fellow stars Maureen O'Hara (Doris) and John Payne (Fred), the main cast doesn't do much to blow the audience away. Yet, considering the time (1947), the main cast's chemistry holds Miracle on 34th Street together and creates an enjoyable revisiting experience.
Despite my somewhat positive praises for the main cast, don't even get me started on their support. While the supporting cast has powerful talent in their ranks, the only stand out goes to Porter Hall. A fantastic character actor in his own right, he plays a disgruntled psychiatrist who has it out for our main character. The rest of the supporting cast, no matter how large of a role they had, feels generic and like cardboard cutouts.  In the 1940s, it was substantially more difficult to stand out as a supporting actor. They just didn't receive the recognition they deserved.
This thought process is clearly evident if you just look at director George Seaton's methods. Seaton doesn't stray very far from the main story's path, determined just to focus on telling the foundation of the story at hand. I'm not saying that Seaton's direction is faulty, just standard for his era of filmmaking. Without straying off into slightly more oddball tangents, Seaton still crafted a fine story with a message. Miracle on 34th Street might be a bit of an  unusual film, but Seaton made it bearable.
Aging is a Virus
While Miracle on 34th Street has become a Christmas classic over the years, the film is definitely not immune to the ultimate virus for any project, age. First off, there are a handful of moments throughout the film that would definitely be questioned in 2019. Hell, the entire events of Miracle on 34th Street only happen because the original Santa stand-in shows up to the event completely wasted. His alcoholic abuse is simply summed up and even played for laughs. Need another example? Look at the YMCA volunteer who offers to play Santa. Not only is his humor self-deprecating, but they play of his obesity and lack of self-confidence.
Now I have to lay all the cards on the table. Miracle on 34th Street quickly became a Christmas movie stable, even elevating its status over the last 70 years. So what happens when a film is still popular for more than 10 years? Hollywood makes a remake…and another…and another.  It just keeps going. If you are going to watch any version of Miracle on 34th Street, just stay with this one. If you really want to expand beyond this, check out a local stage play. The alternative media does breathe new life into a tired classic.
Just like that, Miracle on 34th Street is finally done. We can't wait for you to see the final two! Classic after classic, we have been excited to bring this bonanza to your screens.
Thanks for reaching the end of the article! This piece is apart of our Modern Neon Christmas Bonanza, where we are looking at 25 of our favorite or well-known Christmas movies.  So click through to see the previous and next movie, or go back to the home page to find your favorite movie!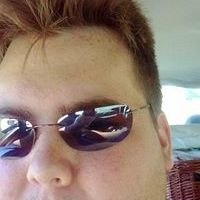 Who am I? Just some guy who decided to start writing on the Internet years ago and now operates his own brand and site. Owner/Operator of Modern Neon Media, I make all kinds of niche content to suit my interests at the time. DIY Enthusiast, Brewmaster extraordinaire, and avid freak for geek culture. Follow on my socials for a more "on" version of me.