Love Actually – Teaching Lessons in Yuletide Romance (Day #8)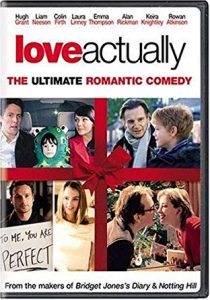 Title: Love Actually
Release: November 14th, 2003
Director: Richard Curtis
Writer(s): Richard Curtis
Starring: Hugh Grant, Liam Neeson, Colin Firth, Laura Linney, Emma Thompson,
Alan Rickman, Keira Knightley, Martine McCutcheon, Bill Nighy, Rowan Atkinson
*Warning, this review may contain spoilers.
Now that we are deep in the yuletide swing, it's time to let loose on those damn romance movies everyone knows and loves. If there is one other genre the lives and breathes during this year besides drama and comedy, it is thee. While you would think that romance would stick to its own holiday, Valentine's Day, simply sprinkle a few wreathes while snowing and you can open yourself up to a whole new audience. Oh, you were incredibly mediocre when you opened but now have become a holiday staple? What a rare turn of events Love Actually. 
A Core Theme
For those of you who have never seen Love Actually, director Richard Curtis tells multiple stories under the vein of a general theme of holiday love. Encompassing about 9 separate stories under this vein, there are only a handful that deserves the recognition that Love Actually has earned. First, for those who have a bit of flair for politics, there is a quaint story about British Prime Minister David and one of his junior staffers Natalie. To step out of politics and into British taboo, follow along the story of rock n roll legend Billy Mack and his manager Joe, showing how friendship can become more. Closing it off with a story of young love, the most iconic story between Daniel, Sam, and Joanna embraces everything that a Yuletide romance needs.
First off, I understand that you want to tell as many stories as possible under this romantic umbrella, I really do. However, nine is a bit much. Hell, those three stories I mentioned above are enough to fill in a solid two hours and still make me fall for Hugh Grant's sultry narration. The love story between Daniel, Sam, and Joanna easily floats two the top, creating two of the film's most iconic set pieces along the way. The delicate and exciting Christmas concert and the chase to the airport are the two standout moments I personally remember, and they both come from the same story! Billy Mack and Joe's story doesn't feel that the British were just trying to be inclusive, as the friendship blossoming into love feels genuine. The rest can be tossed in the nearest bin, maybe set on fire if it isn't an inconvenience.
Cream of British Crop
One positive element that I have to praise Love Actually for is the film's ensemble cast. Stepping back into 2003, the movie basically includes the most popular British actors and actresses in the early aughts, from the likes of Hugh Grant and Emma Thompson. While Love Actually didn't exactly give their star-studded cast much to work with, the majority of the cast is able to pull off solid performances. Those in the more popular stories obviously rise higher to the top, such as Hugh Grant's political tirade against Billy Bob Thornton's American president in the David x Natalie story. Can Hugh Grant be Prime Minister already?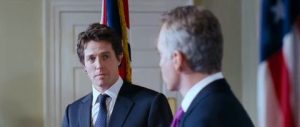 The real talent behind the scenes who deserves praise is the cinematographer Michael Coulter. Almost every moment my eyeballs are locked into the Love Actually world, I fell in love with the set pieces. While the Christmas concert and the Yuletide decorated airport are top tiers in terms of cinematic design, even just the snowy streets adorned with the occasional wreath and Christmas light encapture the love of the city. The majority of the stories pivot around major set pieces, transforming the grim London into a winter wonderland.
Love is Blind
Audiences and moviegoers who push that narrative that Love Actually is an amazing Christmas romance film maybe just a tad blind to its flaws. Just one look at the lessons that this film teaches will bring many of the questionable ideas to light. Even though I praise the Danial x Natalie story, their lesson on workplace relationships should be steered clear of. Don't even get me started on the storyline between The Walking Dead's Andrew Lincoln and Kiera Knightley. Lincoln's unspoken lust and love for his best friend's bride (Knightley) makes us question love as a concept, especially if you actively avoid someone and never held a meaningful conversation.
Even though the cast is filled to the brim with British talent, Love Actually opened to a mediocre showing to audiences and critics back in 2003.  While doing additional research prior to writing, public opinion for Love Actually is the most fragmented and split I have seen so far. Between having insufferable characters, misleading lessons of love, and still embodies the essence of "Yuletide romance", how did Love Actually become a Christmas classic? Is it because the proponents of the film are just louder than everyone else? This deserves an article of its own.
So that is it, Love Actually in a nutshell. A mess of a Yuletide romance but somehow still wrapped up in a small package with a bow.  Let us know what you think, does Love Actually deserve to be a Christmas classic? What side of the camp are you on? Give us your argument in the comments!
Thanks for reaching the end of the article! This piece is apart of our Modern Neon Christmas Bonanza, where we are looking at 25 of our favorite or well-known Christmas movies.  So click through to see the previous and next movie, or go back to the home page to find your favorite movie!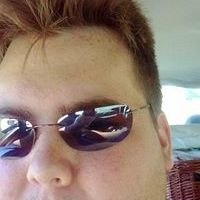 Who am I? Just some guy who decided to start writing on the Internet years ago and now operates his own brand and site. Owner/Operator of Modern Neon Media, I make all kinds of niche content to suit my interests at the time. DIY Enthusiast, Brewmaster extraordinaire, and avid freak for geek culture. Follow on my socials for a more "on" version of me.