WWE NXT 3-5-14 – Two Debuts!
Hello my friends and welcome to my review of the first episode of NXT to air on the WWE Network. I know NXT: Arrival aired on the network, but it is being considered NXT's first Pay Per View. Anyway let's get on with the review!
Opening Video
A nice short video that showed off NXT: Arrival and highlighted the three main matches. I especially like the end when John Cena praises the new NXT Champ Adrian Neville in the ring. I did not see that when I watched Arrival, and I thought that with Cena talking about how big Neville's victory way, it really showed just how important the NXT Championship really is!
Adrian Neville (c) vs. Camacho 
Well interesting enough were starting off the night with our new NXT World Champion, Adrian Neville! and he is going to be taking on NXT resident jobber Camacho! Now tonight's match wasn't a "jobber" match because Camacho did get some offense in, as he usually does, but still Camacho does what he does best here tonight, and thats lose! The match wasn't and train wreck, but it had Camacho is control for way to long and it made Neville look weak. Neville did come back, and those were the highlights of the match, Camacho can sell, but thats about it. He needs to stay with a Tag partner at all times. Neville should of breezed through Camacho tonight, but didn't.
Winner – Adrian Neville (c)
Rating – 5\10: This match should of never happened. Neville should of been in the ring with at least a mid carder that way his victory looked strong! and if they really wanted to do Neville vs. Camacho than it should of been quick, and Neville should of had no problem beating Camacho. Add to the fact that Camacho dominated to long, and should only be used for Jobber/Tag Team talent really effects this match.
After Match Promo
Renee Young comes in and interviews Neville. Neville began to promote his victory over Bo Dallas at Arrival. Neville isn't the strongest on the mic, but he cut a decent promo here. I will admit though he did take his time in this promo, but towards the end he got the NXT Universe on his side when he led them in a chant of NO MORE BO! and than Bo Dallas came out, and let me be the first to say, that tonight Bo was golden on the mic! Bo came out and actually congratulated Neville on his victory, and than proceeded to tell him to take his pictures with the title and send them to his friends and family, and even stated that Neville didn't pin him for the title he climbed up a ladder like a father pulling leaves out of a gutter and than stated that he is cashing in his rematch clause….soon!
Emma Interview
Renee Young interviewed Emma last week, after her loss to Paige at Arrival. Emma spoke about how Paige proved here tonight she is the best, and that she earned her respect tonight. Emma also stated that she would be a champion in the WWE someday,and than oddly enough Ric Flair interrupted and congratulated Emma on a great match and than introduced his daughter Charlotte. Charlotte goes on to tell Emma, that she will beat Paige for the NXT Womens Championship in the future!
Paige Interview 
Once again we see Renee Young in an interview from last week and this time it was with Paige, who successfully defend her Womens Championship against Emma earlier in the night. Paige says she never doubted that she was going to win and said Emma gave her one hell of a match tonight. Again Ric Flair came into the interview and congratulated Paige on a great defense and than introduced her to the Diva who will beat her for the title, his daughter Charlotte! Charlotte had some choice words for Paige and the interview ended with the two staring each other down!
Emma vs. Charlotte w/Sasha Banks 
So it would seem like The Daughter of The Nature Boy is in line for a push! Tonight I believe Charlotte debut a new entrance theme tonight, but I could be wrong there. Anyway she was accompanied by Sasha Banks, so it would appear that she is still a part of The BFFs! Sasha also brought out a picture of Summer Rae's faces on a stick…so I guess that does something? but whatever, that match was pretty good. Charlotte obviously needs some more work in the ring, but that ca always be improved. At one point in the match it seemed like Charlotte injured herself, but as the Ref was checking on her, Sasha Banks distracted Emma long enough for Charlotte to get up and hit her with an Over the Head DDT? At least that is what I think it was! but after she hit that she pinned Emma for the three count.
Winner – Charlotte
Rating – 6\10: I think it is a great move on the WWE's part to push Charlotte, she may be a bit green in the ring, but her alliance with The BFFs will help her hide that. Letting Charlotte beat Emma here tonight, definitely shows they are committed, as Emma is quickly becoming one of the most popular stars on NXT and trying to make a name for herself on WWE! Either way if I were Paige, I would definitely watch my back! because Charlotte is the Dirtiest Diva in the game! (Maybe not the best nickname for her, but thats what there calling her now!)
Sami Zayn Interview
Once again we see an interview from last week, this time it is with Sami Zayn, as Renee ask Zayn about the hug between in and Cesaro from last weeks match and asked what did Cesaro say to him. Zayn said it was personal, but he got what he wanted out of that match.
Corey Graves vs. Yoshi Tatsu
Tonight Corey Graves makes his debut, and he is not to happy about it. Before his match he got on the mic he expressed how angry he was that he was not included on NXT: Arrival, and than stated that he was angry the Sami Zayn got a match! He asked how many matches has Sami lost since he has been here? and even makes fun of Sami when he said I guess all you really need is heart and you can keep getting a match against a man you can't even beat and stated that if it was him in the ring with Cesaro he would of won. The match though was never a match. Graves made it clear that he was upset that he was being put int he ring against Yoshi Tatsu, and was actually about to walk out of the match, but than had a change of heart and began to walk back down to the ring but than he changed his mind and began to walk back out of the match, but Yoshi did not allow it as he left the ring to chase after Corey, but Graves quickly turned around and hit him with a clothesline! Corey than picked Yoshi up and threw him into the steel steps and this led to a 10 count witch gave Corey Graves the victory
Winner – Corey Graves
Rating – N/A: The match never really started for me to give this a real rating, but I will say tonight Corey Graves established himself with this promo, as I believe he will be viewed as one if not the top challenges for Adrian Neville's NXT World Championship!
After Match Beatdown
After the match Corey began to beat down on Yoshi, and tossed him back into the ring and locked Luck Number 13 on Yoshi. Graves had the hold locked in tight, until Sami Zayn came rushing down for the rescue. Zayn than got on the mic and stated he didn't know Graves and himself had a problem, but it would appear they do and if Graves wants to settle it, lets do it tonight!
Adam Rose Party
Devin Taylor takes us to an exclusive part being host by the man formerly known as Leo Kruger, Adam Rose. This is the first time we get a real good look at Rose, and I got to say the character looks fun, and I'm excited to see where this goes!
Xavier Woods Interview
Once again we are shown an interview from last week, and this time Renee Young interviews Xavier Woods. She talks about how Woods was expecting a match against Tyler Breeze, but than got taken out, along with Breeze by Alexander Rusev. Woods responds with a nice promo there and basically challenged Rusev to match, next time they are in the building. I wish we would see this Xavier Woods on Raw and Smackdown instead of the Brodus Clay rip off.
Alexander Rusev and Lana Interview
I feel like I've said this so many times, but once again an interview from last week is shown and this time Renee Young interviews Alexander Rusev and Lana. Renee talks a little about the attack on Tyler Breeze and Xavier Woods, and than states the Xavier Woods has challenged him. Rusev begins to say something in his native tongue, Renee ask Lana to translate, and Lana says that Rusev accepts, so next week Rusev vs. Woods!
Adam Rose vs. Wesley Blake 
At first i thought this was another Party segment, but when I found out it was a match, I got super excited. The Entrance was perfect as Rose and his guest party their way down to the ring. The match was decent. Rose found himself facing Wesley Blake who is no one, Rose played his character beautifully and I would have to say my favorite part was when Blake punched Rose and Rose said back so it's a fight you want, and than just took him down. Rose won the match after hitting a huge clothesline and covering Wesley for the 3!
Winner – Adam Rose
Rating – 5\10: I really have high hopes for this Adam Rose character. Everything about him is great. He can play his character, has loads of charisma, decent in ring skills and great mic skills. I smell a success story!
Corey Graves vs. Sami Zayn
So due to the order of NXT General Manger JBL, Corey Graves will accept Sami Zayn's challenge here tonight and face him in the main event. This match was great definitely the match of the night. It honestly seems Sami Zayn can put on a great match with anyone, and that is a great quality to have. Graves showed here tonight as well! He got to show off his personality a little bit and even his in ring skills! I would say this is a successful debut for Corey Graves, but they could of made it great. Towards the end of the match Graves was in control as he lifted Sami onto his shoulders and looked to hit another version of his back breaker, but Zayn reversed it into a pin to get him self the three count for the win!
Winner – Sami Zayn
Rating – 8\10: These two put on a great show, and Graves had a successful debut here tonight. He definitely established himself as one of the "Top Dogs" in NXT, but I feel like his loss was a mistake. Tonight NXT had the chance to make Graves not only one of NXT's elite, but they had an opportunity to be one of the main event competitors! A victory over Sami Zayn would of just done that tonight, but sadly things did not go Graves way.
Superstar of the Night – Adam Rose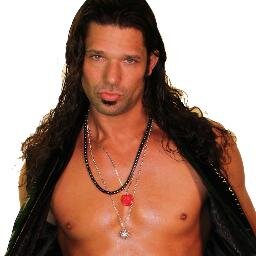 If Corey Graves would of defeated Sami Zayn here tonight he would of been superstar of the night, but he fell short. On the other hand just like Graves Rose had a successful debut tonight as well. Not only did we get a glimpse of the character at his party, but and quick victory here tonight  not only won over me but the NXT Universe. Mark my words Adam Rose will be an NXT World Champion soon!
Feel free to check out my YouTube channel where I do Let's Plays!-http://www.youtube.com/user/OmgWtfLolFtwBrb