Babes in Toyland, Disney's First Live-Action Musical? (Day #2)
Title: Babes in Toyland
Release: December 14th, 1961
Director: Jack Donahue
Writer(s): Lowell S. Hawley, Ward Kimball, Joe Ripaldi
Starring: Ray Bolger, Tommy Sands, Annette Funicello, Ed Wynn
*Warning, this review may contain spoilers.
It's time to start the show, bring on the bells and whistles! We love watching movies that many people don't wish still exist, and with this first foray out of animation, that idea may be even more evident. Can we just jump to Mary Poppins, when Disney was actually able to make a live-action musical? In this early part of our Electric Bonaza, we are checking out Disney's Babes in Toyland.
A Very Loose Adaptation
Originally an adaptation of Victor Herbert's original work, Babes in Toyland tells the story of a young woman named Mary as she prepares to be wed to the man of her dreams Tom, only for the whole ceremony to be tampered with by the evil bachelor Barnaby. Now you might think that this is because Mary is marrying the wrong man and Barnaby is her soulmate, but to no surprise Barnaby is after Mary's inheritance as well as her prize sheep. After the sheep are chased into the local "Forest of No Return", an adventurous group of children go off on an adventure to recover this sheep and find themselves lost in Toyland..with a desperate toymaker in need of a few hired hands.
Where Disney now knows how to actually make an actually enjoyable live-action musical now, their first attempt is definitely a miss. Babes in Toyland is poorly directed, with many choices making me question if Jack Donohue was the best fit to lead the helm. While Babes in Toyland may be a great Christmas movie for younger members of the family, the quest that our main characters travel is simply too childish for more mature audiences. I personally still enjoy a few childhood pleasures, and thinking Babes in Toyland would hold up was just a pipe dream. Even though Disney's first live-action musical flopped heavily, at least they nailed it only a few years later.
Despite the fact that Babes in Toyland is a solid failure as a musical, the songs and overall score are actually pretty catchy. While the moments are few and far between when they occur it is quite the surprise. Perhaps it is due to the fact that the musical performances are some of the only aspects that genuinely seems like they put in any effort. These musical breaks don't just thrive on the catchiness of the song, but the larger than life visuals and bright color grading enhance what little the experience it has to offer.
Technicolor Live on Display
Speaking of the bright color design, Babes in Toyland uses classic Technicolor to its full extent and it enhances the film's overall storybook aesthetic. Personally, I recognize the impact that Technicolor had on early filmmaking processes, I haven't been a fan of the style. However, believe it or not, Babes in Toyland actually changed my opinion on the matter…but only with the use of modern-ish technology. In preparation for this piece, I picked up the Blu-ray edition of Babes in Toyland and was blown away. Blu-ray's enhancement of the Technicolor process makes me want to host a marathon just to keep the experience going.
Obviously, since the movie was made back in 1951, the effects are nothing to even mention compared to now. However, when you consider the Techicolor-filled era that Babes in Toyland was created, the second half's special effects are amazing. Still to this day, the final act's "March of the Toys" still has plenty of Disney magic after all of these years. You can feel Disney's fingerprints all over the film, and that may be the only reason that it hasn't completely fallen to the wayside. Disney has that special mark that seems like a permanent cigarette burn when you're marked, that is it
A Film Only For Christmas?
There is actually very little about the first half of the film that is redeemable. In this first half is where the songs (which should be the key focus of a musical) are the most childish and the least memorable. Despite the relatively large budget for the time, Babes in Toyland's first act was produced on a set that is a revolving stage. This stage aesthetic takes away from the little stylistics that the film has, rendering the first half easily skippable. With so many talented people behind the helm, who made this choice so early in the production?
All in all, Babes in Toyland is a difficult film to recommend but an equally difficult film to reject. The highlights of the film are incredibly high, but the many faults are incredibly low. This is one of those films that may have been renowned as a child, but could easily be lost and only brought out during Christmas festivities. Babes in Toyland may have been lost to the sands of time, it is still a major stepping stone in Disney's journey in live-action musicals.
Have a project/music/ movie/anime/series we should check out? Leave us a comment and let us know!
Thanks for reaching the end of the article! This piece is apart of our Modern Neon Christmas Bonanza, where we are looking at 25 of our favorite or well-known Christmas movies.  So click through to see the previous and next movie, or go back to the home page to find your favorite movie!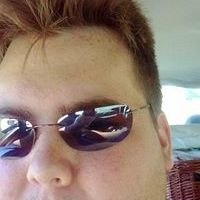 Who am I? Just some guy who decided to start writing on the Internet years ago and now operates his own brand and site. Owner/Operator of Modern Neon Media, I make all kinds of niche content to suit my interests at the time. DIY Enthusiast, Brewmaster extraordinaire, and avid freak for geek culture. Follow on my socials for a more "on" version of me.